An outdoor table should be simple and well-proportioned, blending into a landscape rather than fighting it for attention.
There's also something particularly accommodating about a round table; it's forgiving if you need to pull up one more chair at the last minute. Here are ten favorites; the tables below are designed to seat four people and come with a hole for an umbrella, unless otherwise noted.
Above: Munder-Skiles' collection of custom garden furniture includes 145 graceful designs in both wood and metal, in styles that range from historical to modern. The company's showroom is located an hour's drive north of New York City. For pricing, contact Munder-Skiles.
Above: The Mendocino Round Folding Dining Table is constructed of eucalyptus stained gray; on sale for $179 at Crate and Barrel.
Above: The Dexter Dining Table, which expands into an oval to seat six, is made from sustainably harvested wood; $499 at West Elm.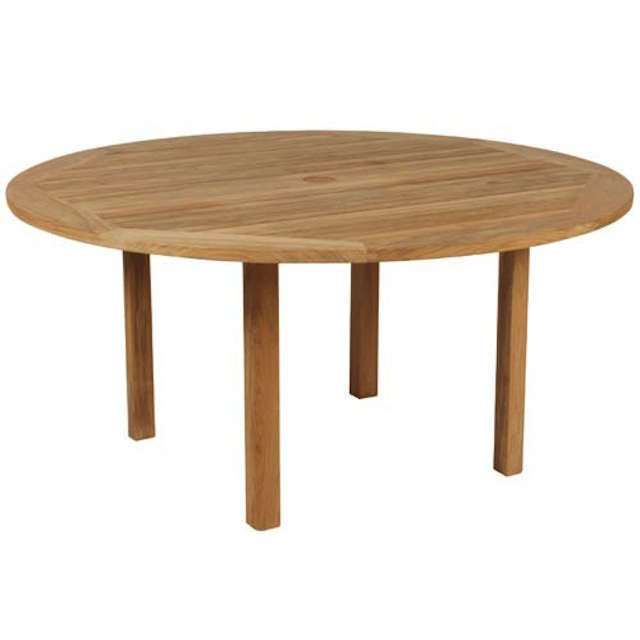 Above: The substantial teak Windsor Circular Dining Table is made by British company Barlow Tyrie and seats six to eight; $1,749 at Didrik's.
Above: The Langton Oval Table seats from six to eight; it's $1,920 at Tectona.
Above: From the Smith & Hawken collection, the Brooks Island Dining Table is made from sustainably harvested Javanese mahogany and seats six; $261.75 at Target.
Above: The Leagrave Round Dining Table in teak is $1,245 at Restoration Hardware.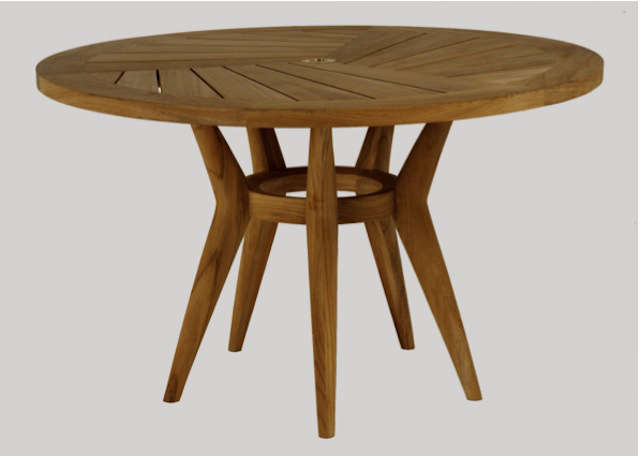 Above: The Mariposa Dining Table, by San Francisco designer Ted Boerner for Henry Hall Designs, is made of sustainably harvested teak and comes in two sizes; available to the trade.
Above: The Newcastle Round Table has a dark-green powder-coated steel frame and a wood top; it's on sale for $299.99 at Williams Sonoma. (N.B.: We've also recently admired Simple Wooden Outdoor Dining Tables.)
(Visited 84 times, 1 visits today)