Luxury à la française: Copper soaking tubs were popular among 18th-century French monarchy (Marie Antoinette had one at Versailles), and in the late 19th century Degas painted Parisian women bathing in copper baths.
Aside from the regal associations, there are practical reasons, too, to opt for a copper bath: They're good conductors of heat (they evenly distribute and retain heat), they're corrosion-resistant, and they're naturally antimicrobial.
Sold? Here are our 10 favorite freestanding copper bathtubs.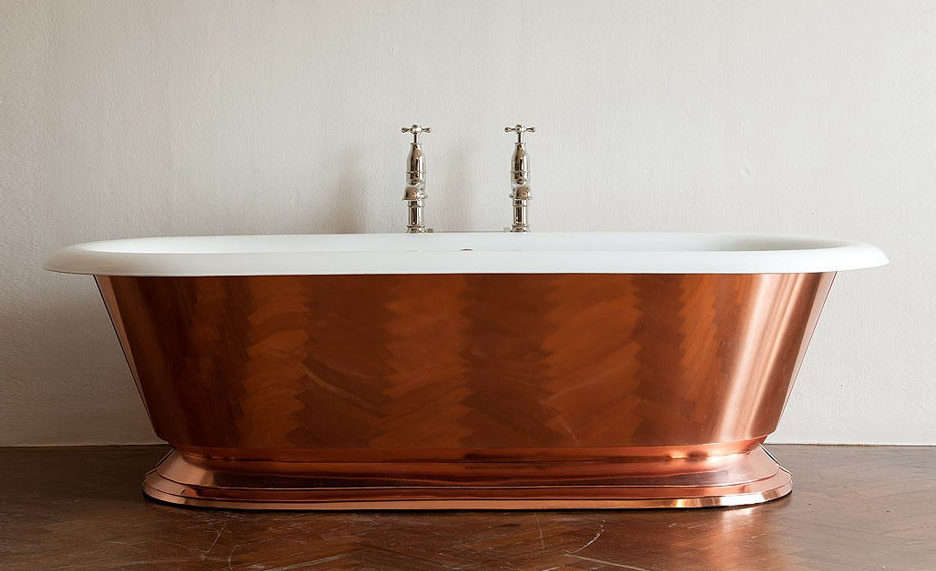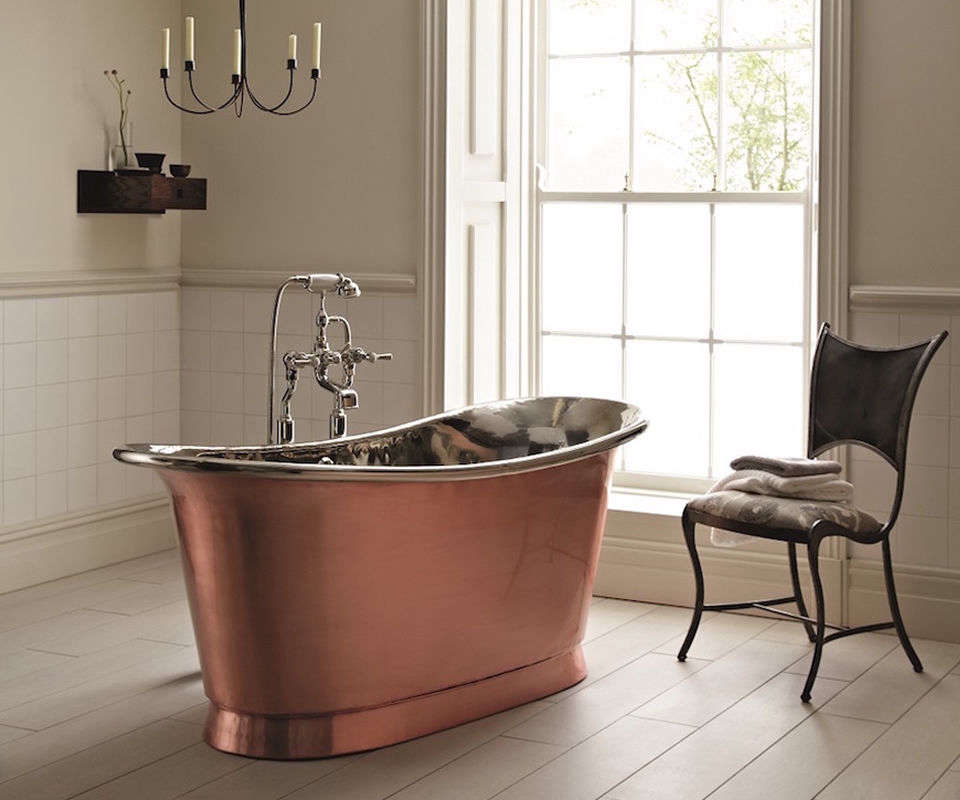 Shopping for bathtubs? See our posts for more ideas:
Finally, get more ideas on how to evaluate and choose a bathtub or shower in our Remodeling 101 Guide: Bathroom Tubs & Showers.