Sue Pryke's background is "firmly rooted in the crafts," as she says. "I started my journey into ceramics at a small pottery in Lincolnshire, learning the skills of production throwing." She's worked at Wedgwood and as a product design consultant; not long ago, she launched her own line of finely detailed everyday items. "I wanted to create my own collection of objects that sit comfortably in the home, that aren't awkward, audacious, or tricky to use or care for, but are familiar, have fluency, and sit effortlessly." We especially admire her subtly luxurious tea set, made from slip-cast porcelain with oak detailing; plus a companion pewter milk pourer. See the range at Sue Pryke.
Above: Mr. and Mrs. Teapot is £80 ($125) at Such & Such.
Above (top to bottom): The individually slipcast Mr. & Mrs. Oak-Handled Tea Strainer is £35 ($54); the Mr. & Mrs. Tea Caddy Spoon is £30 ($47) from Sue Pryke.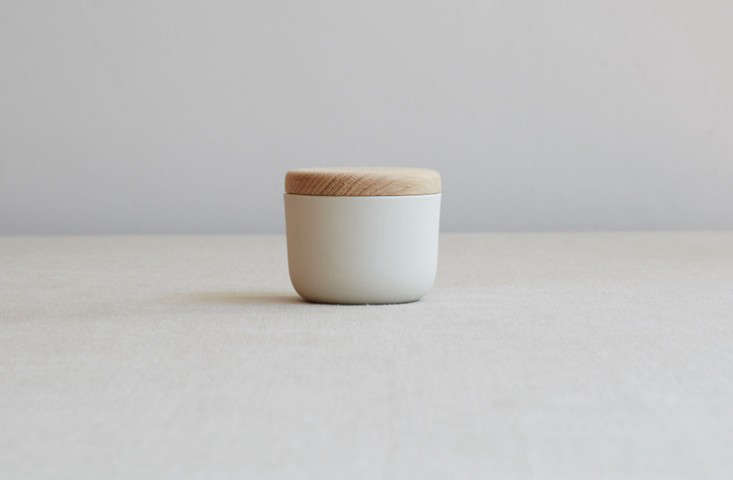 Above: The Mr. & Mrs. Oak Lidded Sugar Box is £30 ($47) from Sue Pryke.
Above: Pryke collaborated with Wentworth Pewter in Sheffield for her Pewter Pourer; £45 ($70) from Sue Pryke.
You need to login or register to view and manage your bookmarks.