Located in Kyneton, in the Macedon Ranges of Victoria (or about an hour from Melbourne), is Ellis House–four bedrooms, two bathrooms, and three quarters of an acre of garden space–where visitors are encouraged to reconnect with a slower pace of life.
Creative director Tracie Ellis, who also designs the bedroom luxury linen line Aura Home, decided to renovate an 1860's building into a vacation rental as part of a personal, lifelong goal. Available for rent on a whole house basis, the house can accommodate up to eight guests; for more information visit Ellis House.
Photography by Sharyn Cairns for Ellis House.
Above: Exterior of the historic building and its verdant grounds.
Above: A moody color palette begins in the lounge area with walls painted three quarters up in dark gray. On the leather sofa are Cable Knit Cushions from Aura Home ($59.95 AUD each).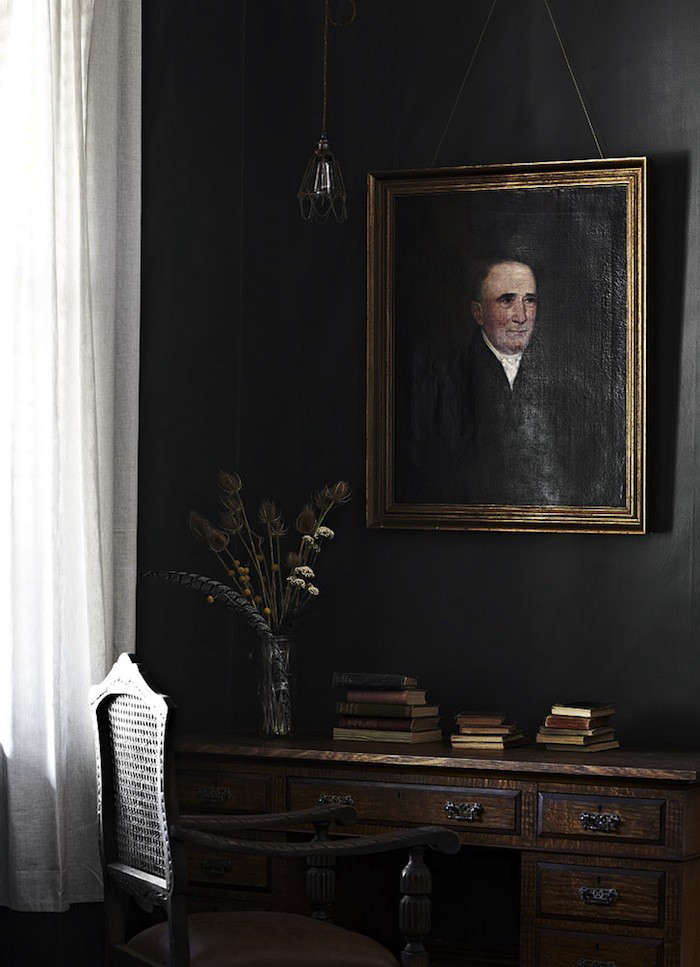 Above: Patrons from another time tend to loom over the library desk.
Above: Taxidermy and glass cloches in the study.
Above: A Spot Tea Towel ($12.50 AUD each) hangs from the Belgian-inspired, black painted door in the kitchen.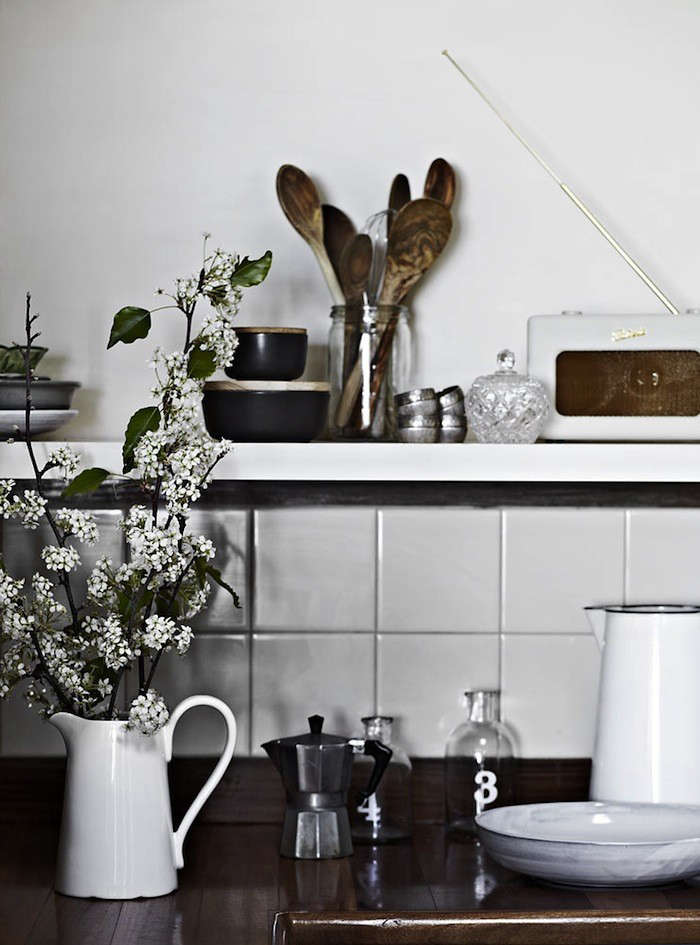 Above: Olive wood-topped storage containers and a collection of spoons for use in the kitchen.
Above: The dining room is outfitted with an English farmhouse table, antique chairs and church pews for eight-person seating.
Above: A headboard upholstered in Belgian linen from Heatherly Design in the main bedroom.
Above: Matte gray is carried into the main bathroom lit by a suspended vintage cage light.
Above: In the bath: vintage-inspired faucets and fixtures, towels from Aura Home, and a pairing of Aesop Classic Shampoo and Conditioner.
Above: On the bed is the Maison Natural Quilt Cover in linen and cotton ($199 AUD for the cover) and above, a Dutch chandelier.
Traveling to Australia? Take a look at our other favorite places to sleep, eat and visit in and around Melbourne in our City Guide.
Location of Ellis House in Kyneton:
(Visited 216 times, 3 visits today)