An oasis of urban rusticity in the heart of Greenwich Village, grapevine-draped dining patio included.
Much of the charm within is due to details like distressed plaster walls, unadorned wood tables, glass wine jug lighting, and a general feeling of been-there-foreverness. For information go to August.
Photos by Nicole Franzen.
Above: A rough-hewn wood sign hints at the rusticity within.
Above: The outdoor patio has a greenhouse feel, with distressed plaster walls and cobblestone flooring.
Above: Lights are entwined in the overhanging vines.
Above: Prouve-style chairs add a midcentury note to the rustic surroundings.
Above: A simple table setting.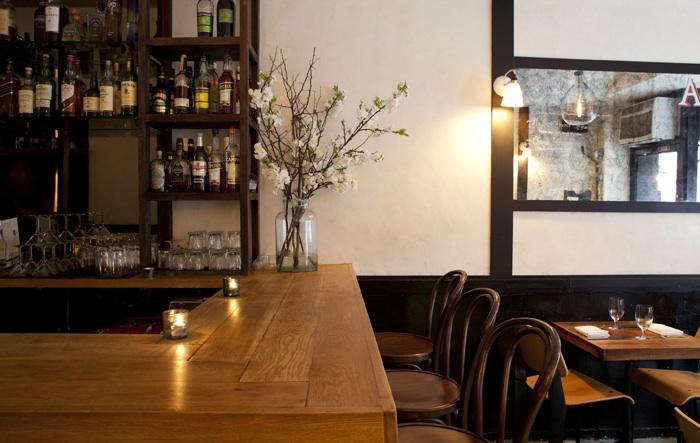 Above: Antiqued mirrors, a wood bar, and Original BTC sconces create a classic backdrop in the dining room.
Above: The cheerful exterior, complete with window box.
You need to login or register to view and manage your bookmarks.