We don't much care for the trend of ceramics shaped like body parts—with one exception. Lately we've noticed faces, cast in ceramic and glass, peeking out from dark corners, and heads stashed unceremoniously on shelves. It's a look just eerie enough for our taste: part death mask, part Pablo Picasso's visage vases. Here are a handful of favorite face vases and head-shaped pots, suitable for Halloween and beyond.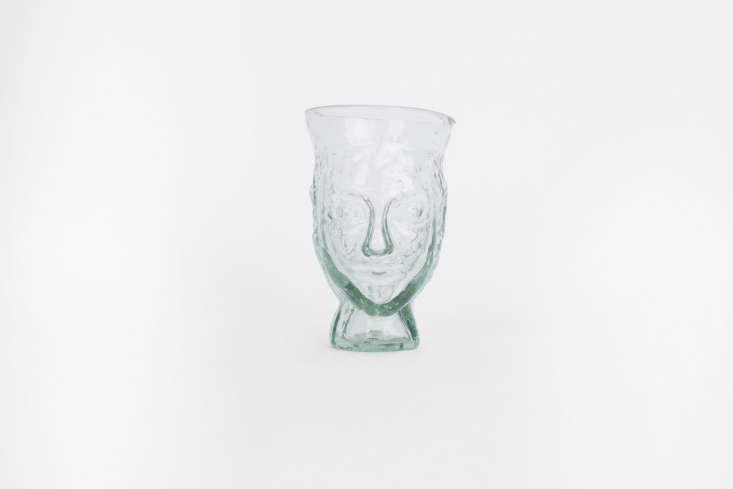 N.B.: Michelle has been coveting another face vase over on Gardenista this week, painted with the haunting face of an opera singer. See more in Object of Desire: A Vase with a Famous Face.
For more design finds with a slightly dark edge:
(Visited 121 times, 1 visits today)
Frequently asked questions
What are face/head vases?
Face/head vases are decorative vessels that feature a face or head design on their exterior. They can be made from various materials, such as ceramics, glass, and metal.
What are some popular designs for face/head vases?
Some popular designs for face/head vases include classic Greek and Roman busts, contemporary abstract faces, and whimsical cartoon-like faces.
What are some ways to style face/head vases in a home?
Face/head vases can be styled in a variety of ways. They can be used as standalone decorative pieces, grouped together for a dramatic effect, or used as a vase to hold flowers or plants.
Where can I find face/head vases?
Face/head vases can be found at various home decor and design stores, both online and in-person. They can also be found on artisanal marketplaces and independent artist websites.
Are face/head vases expensive?
The price range for face/head vases varies depending on the material, design, and size. Some can be relatively affordable, while others can be quite expensive.
Can face/head vases be used outdoors?
It depends on the specific material and design of the vase. Ceramic and glass vases may not be suitable for outdoor use, as they can break or crack in extreme weather conditions. However, metal vases may hold up better outdoors.