Create the illusion of painted brick with Waterworks' new Grove Brickworks Field Tile, available in a choice of 16 colors. The tiles, made of actual brick, are half an inch thick (a bit thicker than standard tile), measure 2.25 by 8 inches, and retail for $17.50 per square foot. Samples will be available as of July 9th at Waterworks showrooms or by mail.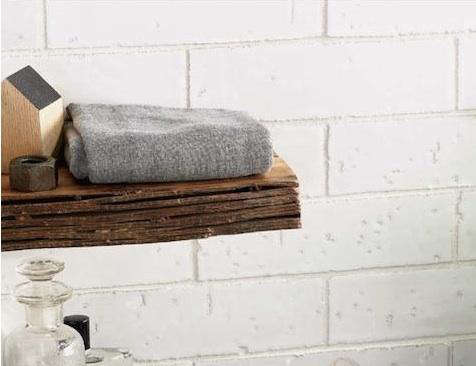 Above: A tiled bath wall featuring Grove Brickworks Field Tile in Sugar White.
Above: The Grove Brickworks Field Tiles are available in 16 different colors.
Above: A kitchen backsplash featuring Grove Brickworks Field Tiles in Bar Blackening.
Above: The Grove Brickworks line includes five shades of blue/green, including (from top) Boothbay Blue, Strattford Hall, and Ashley Blue.
Finally, get more ideas on how to evaluate and choose your kitchen countertop in our Remodeling 101 Guide: Kitchen Countertops.