Whenever Copenhagen-based Norm Architects makes a move, we take notice: their latest project is a restaurant designed as a showcase for new Nordic cuisine.
In their design for Restaurant Höst, Norm aimed to create an organic environment in an urban setting, using "materials that age gracefully: recycled wood that has washed up on the west coast, granite in uneven pieces, concrete with clear structures and deviations, old cast iron and dented zinc—all offset by soft wool rugs and lambskin throws." For more information, go to Norm Architects.
Photographs by Jonas Bjerre-Poulsen and styling by Emma Fexeus of Emma's Design Blogg.
Above: A rustic table made from reclaimed boards.
Above: Vintage chopping blocks as decor.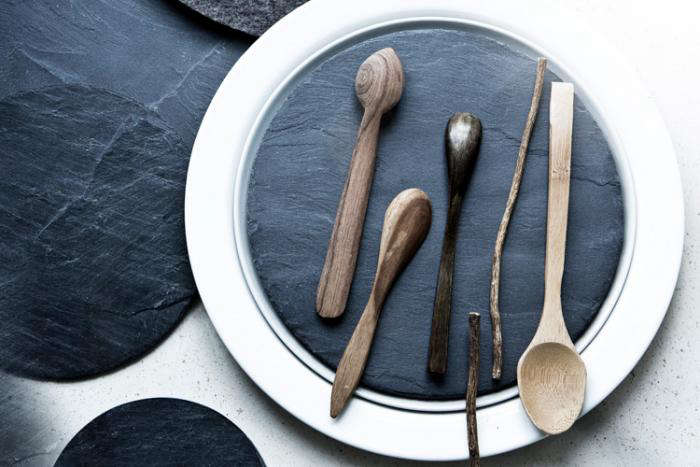 Above: A slate plate designed by Norm.
Above: A bottle drying rack serves as coat rack.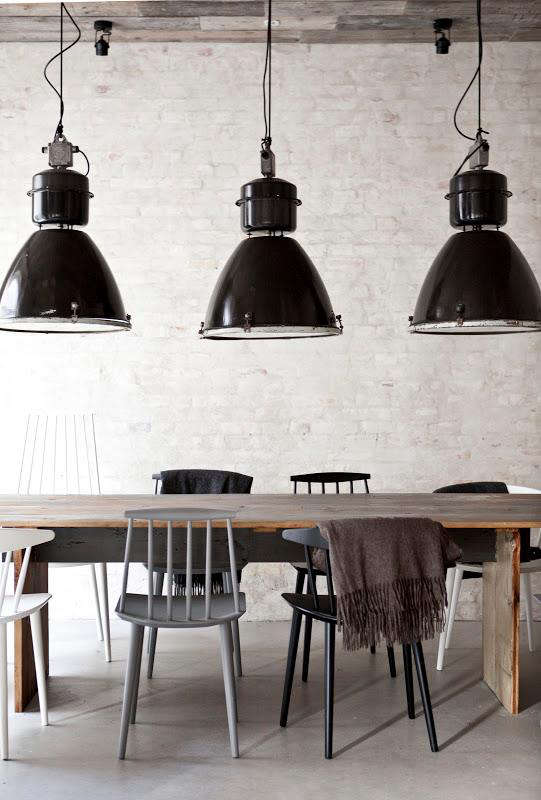 Above: A trio of industrial pendants from Amsterdam-based 360 Volt hovers over a table made from reclaimed wood.
Above: Pipe Hurricane Tealight Holders are nailed directly into the wall.
Above: For similar pendant lights, consider Form Pendant Globes from Design House Stockholm.
Above: Simple rough hewn tables with tableware designed by Norm.
Above: A corner filled with indoor plants.
Above: Tables made from reclaimed wood and mismatched dining chairs.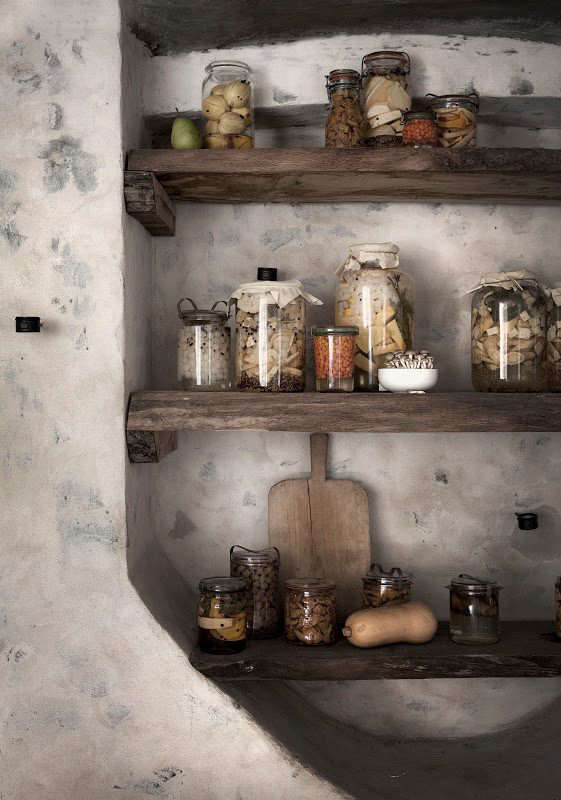 Above: Rustic shelving with a display of goods.
(Visited 236 times, 2 visits today)