Is the youth hostel finally coming of age? Lately we've been spotting chic, comfortably appointed communal lodgings at reasonable prices.
Case in point: the Independente Hostel & Suites located in Lisbon, Portugal, which went through a complete transformation in 2011. The brainchild of three brothers (they describe themselves as "rogue travelers") who envisioned a different concept in hospitality, the Independente is a place where "travelers as well as locals can come together." Eleven modern dorm rooms provide lodging for the budget backpacker, while four private suites are available for those seeking a bit more privacy. For information, go to Independente Hostel.
Photography by Miguel Guedes Ramos.
Www.shannajones.com 126
Above: A large dorm room with bunk beds made from press board.
Above: Bedside wall sconces are installed on each bunk.
Above: A detail of a bunkbed.
Above: A vintage TV and telephone.
Above: A nook is left open in the wooden beams for instant book storage.
Above: Traditional Portuguese details, like the floor tiles here, were left intact.
Above: The Decadente, the hostel's own restaurant and bar, serves modern Portuguese cuisine prepared with locally sourced produce.
Above: High/low interior design pieces can be seen throughout the hostel.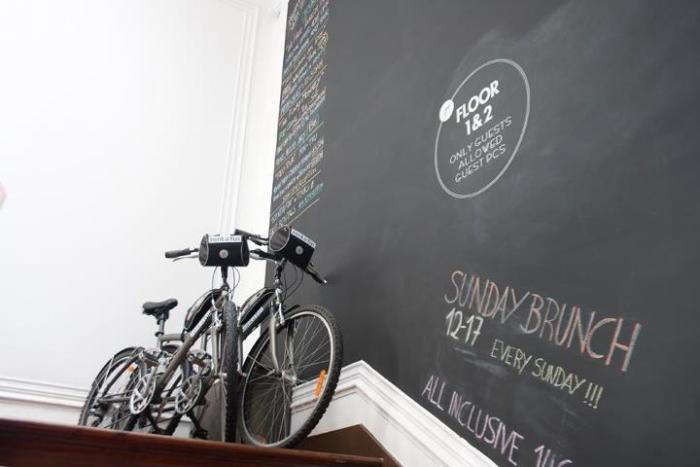 Above: Chalkboard painted walls direct guests to the restaurant and lodging areas.
Above: A chalkboard-painted wall along the stairwell (R) and a small, private patio (L).
You need to login or register to view and manage your bookmarks.