There's something beautifully tactile about the simple, elegant shapes of Rachel Dormor's finely thrown porcelain tableware that makes setting the table an absolute joy. Based in Cambridge, the ceramicist has been making pots since she was 14 years old.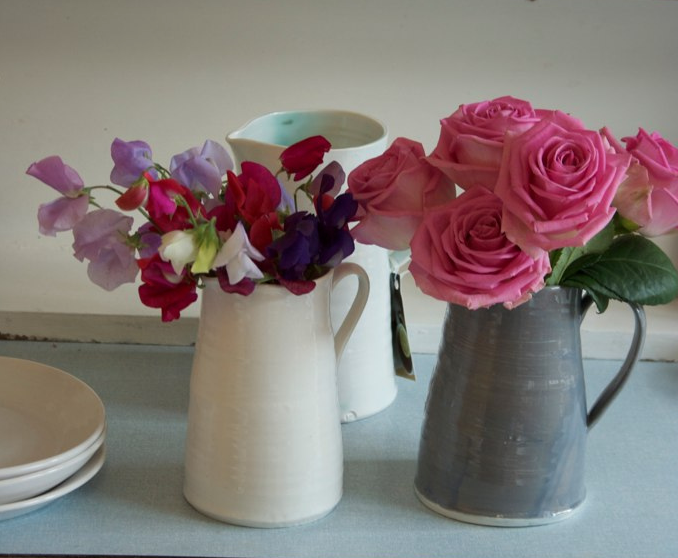 Above: A series of pitchers can be used as vases for fresh blooms; see Rachel Dormor for stockist information in the US, UK, Belgium and the Netherlands..
Above: This berry colander is a favorite crockery item in my household.
Above: Pasta bowls with a white glaze are good for everyday use.
Above: Dormor's latest collection includes pieces that have been decorated with platinum line drawings.
Above: Dormor's teacup and saucer are elegant in their simplicity.
Above: A display of Dormor's work at the British Craft Trade Fair in Harrogate.
You need to login or register to view and manage your bookmarks.