Part of a new generation of contemporary quilters, designer Lindsay Stead is making her own mark on this traditional craft. Her work, though informed by iconic patterns from the past, pushes the envelope toward a new modern aesthetic characterized by a dramatic use of negative space, minimal yet bold graphics, and traditional techniques.
To see Linday's work in person, visit Black and White, Twelve Quilts in New York this weekend, May 12 to 15. A collaboration between Lindsay and other influential modern quilters, the show features other Remodelista favorites, including Thompson Street Design, Haptic Lab, Meg Callahan, Season Evans, and many more.
Above: A perfect combination: Sawkille Studio bench and Lindsay's Rail Fence Quilt; $950 CAD ($738 USD).
In keeping with time-honored techniques, each of Lindsay's quilts is made by hand by a team of traditional quilters in rural Ontario. Thus no two are exactly alike.
Above: One of Lindsay's newer designs for this year.
Above: One of Lindsay's four flag quilts designed for an exhibit in Toronto.
Above: Log Cabin Quilt in white.

Above: Last fall, this red quilt was part of an exhibit for International Quilt Week in Yokohama, Japan.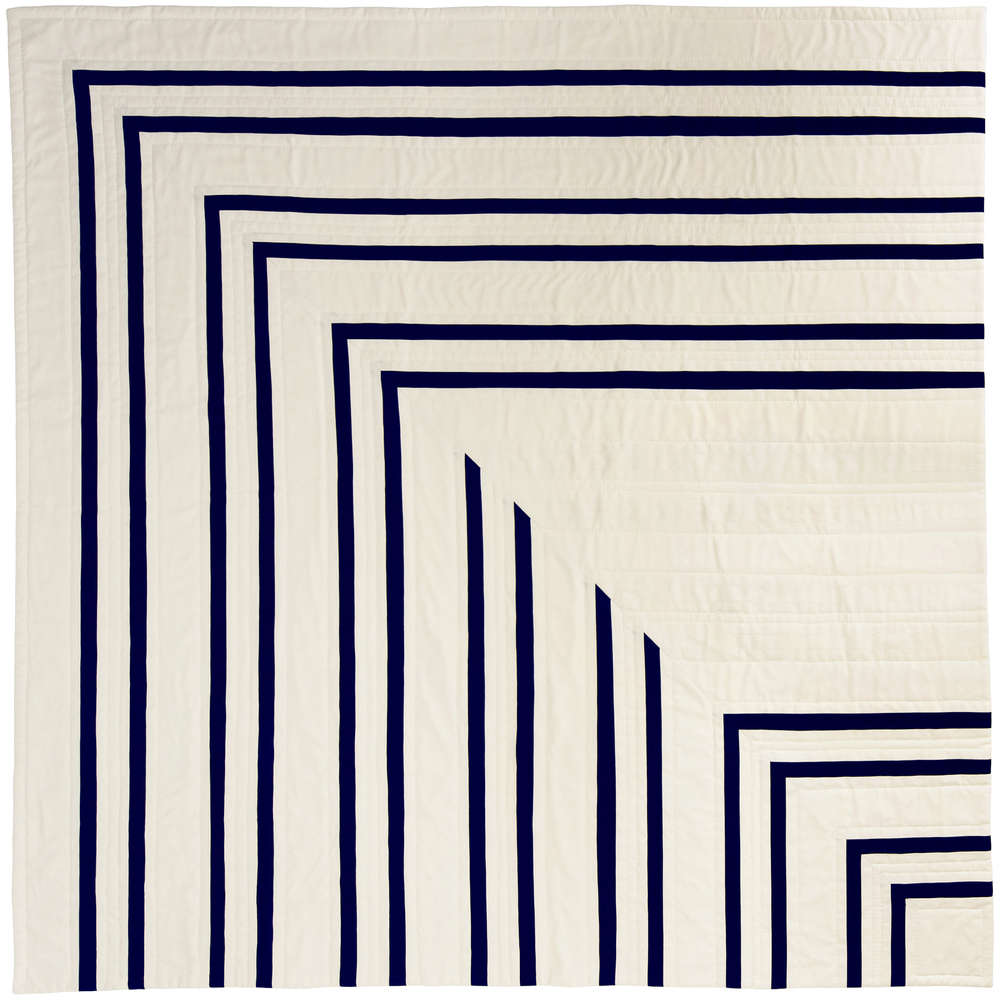 Above: Of this striped blue pattern Lindsay notes, "I don't think there's anything I like more than some negative space in a quilt design."


Above: A quilt with red and white stripes.
Above: Large Canada Geese Quilt; $950 CAD ($738 USD).
(Visited 213 times, 1 visits today)