Located between the historic Palais Royal and the fashion district of Montorgueil, Rue Herold is a store with a mission. Founded by Charlotte de la Grandiére, a former stylist for fashion and design magazines, the shop offers a carefully coordinated selection of more than 60 fabrics from France, Italy, Belgium, and Japan, all displayed in a white-lacquered space as clinical as a science lab. "The idea is to mix fashion and design. I wanted to offer fabrics that are accessible, simple, and of good quality," de la Grandiére says. Also on offer: sewing notions, ready-made and made-to-measure cushion covers and curtains; and bags and zip cases. For more information, go to Rue Herold.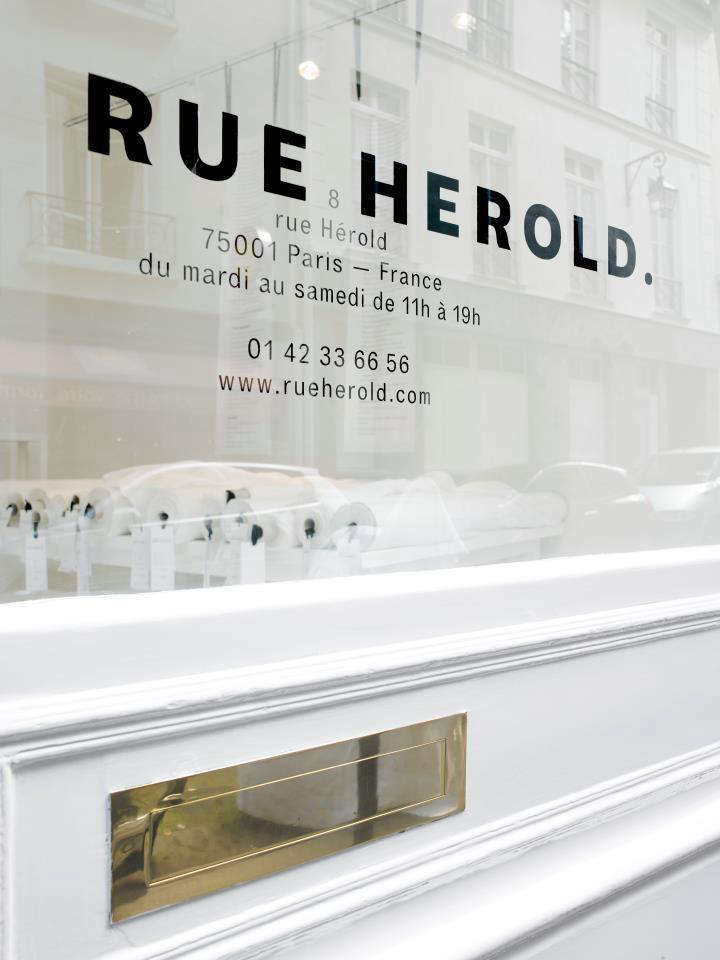 Above: The storefront.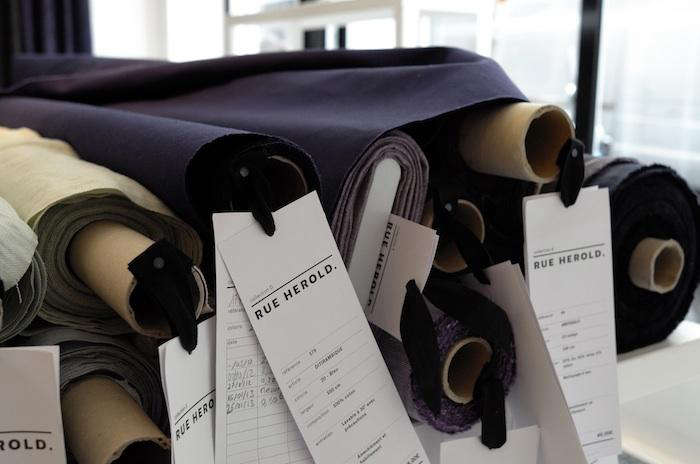 Above: Bolts of fabric, ranging in price from €18 to €50 per meter.
Above: The small shop is pared down to the essentials.
Above: Notions and fabrics.
Above: An array of notions on offer.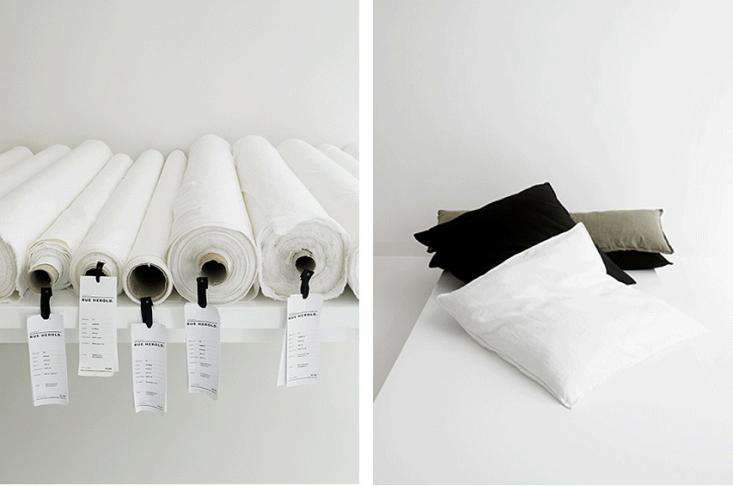 Above: Bolts of white fabrics and pillows.
Above: Charlotte de la Grandiere, en bicylette.
To see more fabrics, go to our Fabrics & Linens picks.
Location of Rue Herold in Paris:
(Visited 60 times, 1 visits today)