Hammocks, bicycles, a croquet lawn, and a pool (with inner tubes): you'll find all of these at The Graham & Co.  in the Catskills. What you won't find is a TV on the premises.
The Graham & Co. is located just off the main street in Phoenicia, a small village in the Catskill region that's about a three-hour drive from New York City. The design collective behind the revamped hotel (once a closed motel) is a small group of friends: Bianca Barratini, Jason Gnewikow, Amanda Bupp, and Jeff Madalena–who all live in Brooklyn and work in the fashion and design industry in NYC. The team share a common love for the Catskills, and The Graham & Co. is their first collaborative project; they hope to bring their design aesthetics to other off-the-track locations in the future. For more information, go to The Graham & Co. 
Photographs by Paul Ober.
Above: The lobby at the Graham & Co. 
Above: The Judd-inspired hotel furniture (beds, tables, benches) are custom made from unfinished materials.
Above: A desk made from reclaimed wood.
Above: A twin bed room.
Above: There are a total of 20 bedrooms, all of which feature a warm, minimalist design with wood walls, vintage furnishings, and Edison inspired light bulbs. 
Above: The deluxe room includes a kitchenette.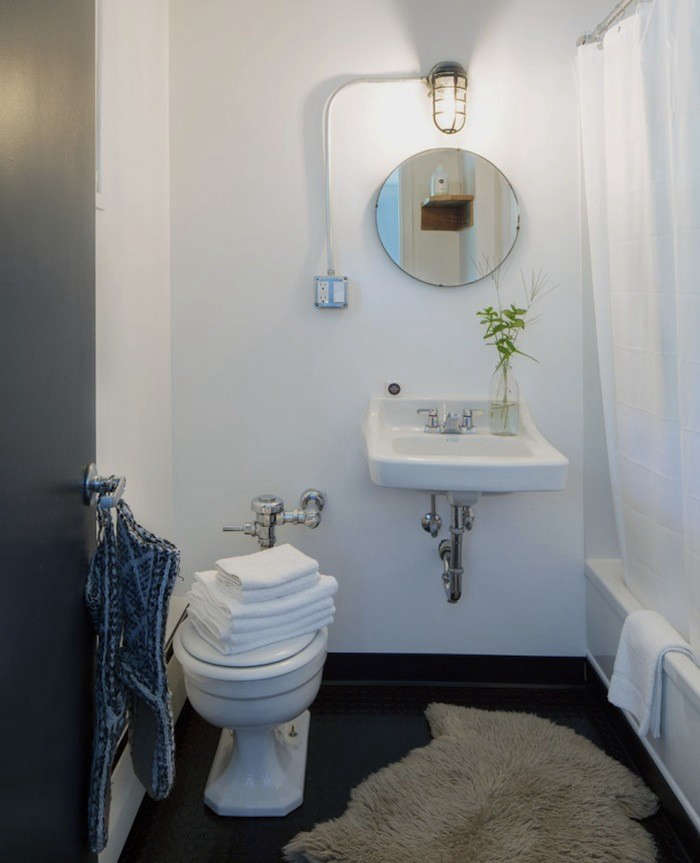 Above: A simple white bathroom.
Above: A Tivoli radio and reading material are all part of the amenities. 
Above: The Graham & Co. pool area. 
Above: Towels and other items at offer for guests. 
Above: Breakfast served al fresco style (at least during the summer months).
Above: Evening activities include movie night on the grassy lawn. 
Plan a visit to the Catskills? Make sure to stop by Scandinavian Grace, just a few miles down the street from Graham & Co. 
(Visited 155 times, 1 visits today)