Li Edelkoort, the sought-after Dutch global trend forecaster, is consistently photographed wearing the perfect shade of red lipstick.
Edelkoort, who makes Paris her home (see Steal This Look: Li Edelkoort's Kitchen), consults with the world's leading brands on design and publishes Bloom Magazine, "a horti-cultural view of the world." She's never seen without her trademark red lipstick, which we've been admiring for a while now. So much so that we asked our friend Shawn Burke, a Bay Area-based makeup artist who counts Alice Waters among her clients, to find a match (scroll down for her findings).
Above: Li Edelkoort, displaying her signature lipstick; photograph by Marie Taillefer.
.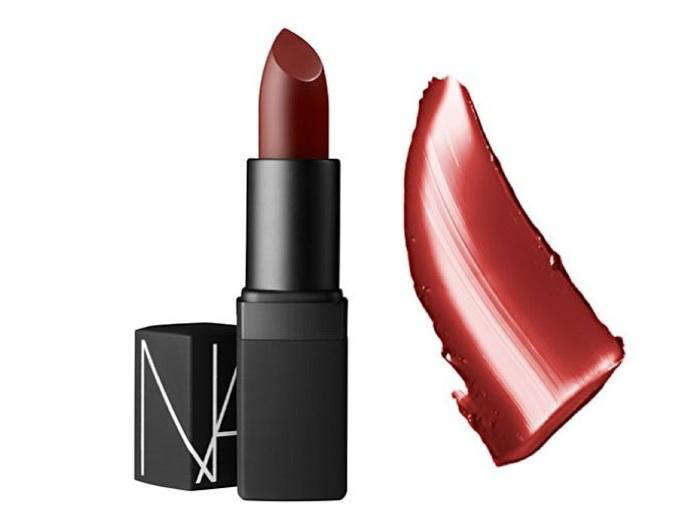 Above: Nars Lipstick in Fire Down Below: $24 from Sephora. "After a bit of research, I would say that the closest match is a Nars lip color called Fire Down Below in a semi-matte finish," Burke says. "This is a pure blood red with no blue or orange undertones; it's an extremely wearable, bold red."
Above: Nars Lip Liner Pencil in Flame; $22 at Amazon. "I would guess that Li first lines and fills in her lips with the Nars lip pencil in Amazon, which is a cool brick red," according to Burke. "This technique allows you to achieve definition and precision, both of which are necessary to carry off this look with the ease that Li Edelkoort does."
(Visited 84 times, 1 visits today)