When Liam Mooney was looking to build out the space that would eventually become Clarke's, Cape Town's hippest US-style diner, his idea was to make the restaurant feel as undesigned as possible–without going for any one particular style.
"That being said, we did want the space to have a warm and homey atmosphere, while still feeling a little rock n' roll'," says Mooney, who began with 1970s-era color palette of browns, gold, cream, and white terra cotta. Working in collaboration with owner and chef Lyndall Maunder, Mooney let the American diner-style cuisine influence the design with slatted wood-topped bar stools and a long counter to inspire lively conversation. Plus, rows and rows of potted ferns, edible salad greens, and wild grasses growing from wooden window boxes. Visit Clarke's at Bree Street in Cape Town, South Africa, or online at Clarke's Dining.
Photography by Alexia Webster (except where noted).
Above: Photograph via Under Our Own Olive Tree.
Above: Clarke's designer Liam Mooney; photograph by Andrew Brauteseth via Clarke's Bar and Dining Room.
Above: Photograph by Andrew Brauteseth via Need Supply Co.
Above: A row of black pendant cords, strung in a row down the main bar.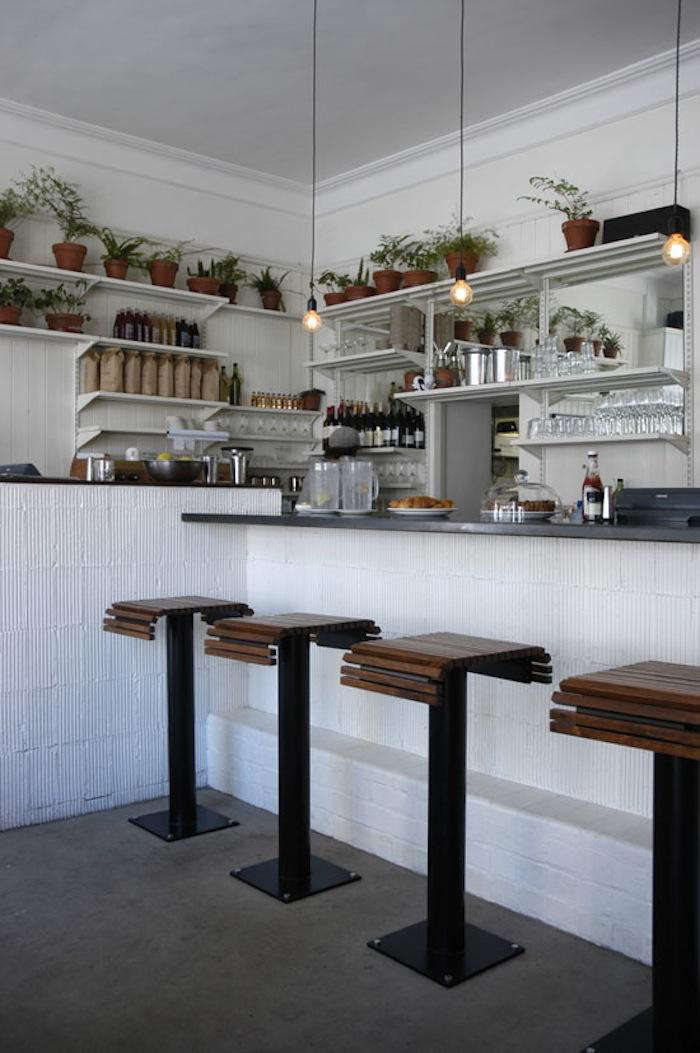 Above: The underside of the bar is supported with grooved outdoor bricks that Mooney and Maunder painted white. Photograph via Lana Lou Style.
Above: Two-seater tables, chairs, and benches made from dark-stained wood and tanned leather upholstery.
Above: In South Africa's summer months, both the indoors and out serve as gathering places at Clarke's. Photograph by Andrew Brauteseth via Need Supply Co.
Heading to South Africa? See all our favorite haunts in Cape Town in our South Africa City Guide.
You need to login or register to view and manage your bookmarks.