New from Italian linen company Society Limonta: a limited edition of paper-thin ceramics designed by Beatrice Rossetti. The collections, named Onda and Buto, are individually handmade from Limoges porcelain and stoneware. The porcelain is finished with a terra sigillata, a clay slip that gives pottery a soft sheen, while the stoneware is texturized using linen gauze over the soft clay for a fabric-like effect. Available only in Society Limonta stores (for US readers that means New York, San Francisco, and Los Angeles).
Above, clockwise from L: Buto cake plate and Buto dinner plate in Sable; Buto and Onda dinner plates in Sable; Onda organic shape dish in Bianco; and Onda medium bowl in Bianco.
Above L: Detail of the linen gauze texture applied to the stoneware. Above R: The Buto serving tray also in the same textile finish.
Above: Onda side dishes are with hand-painted stripes in pastel colors.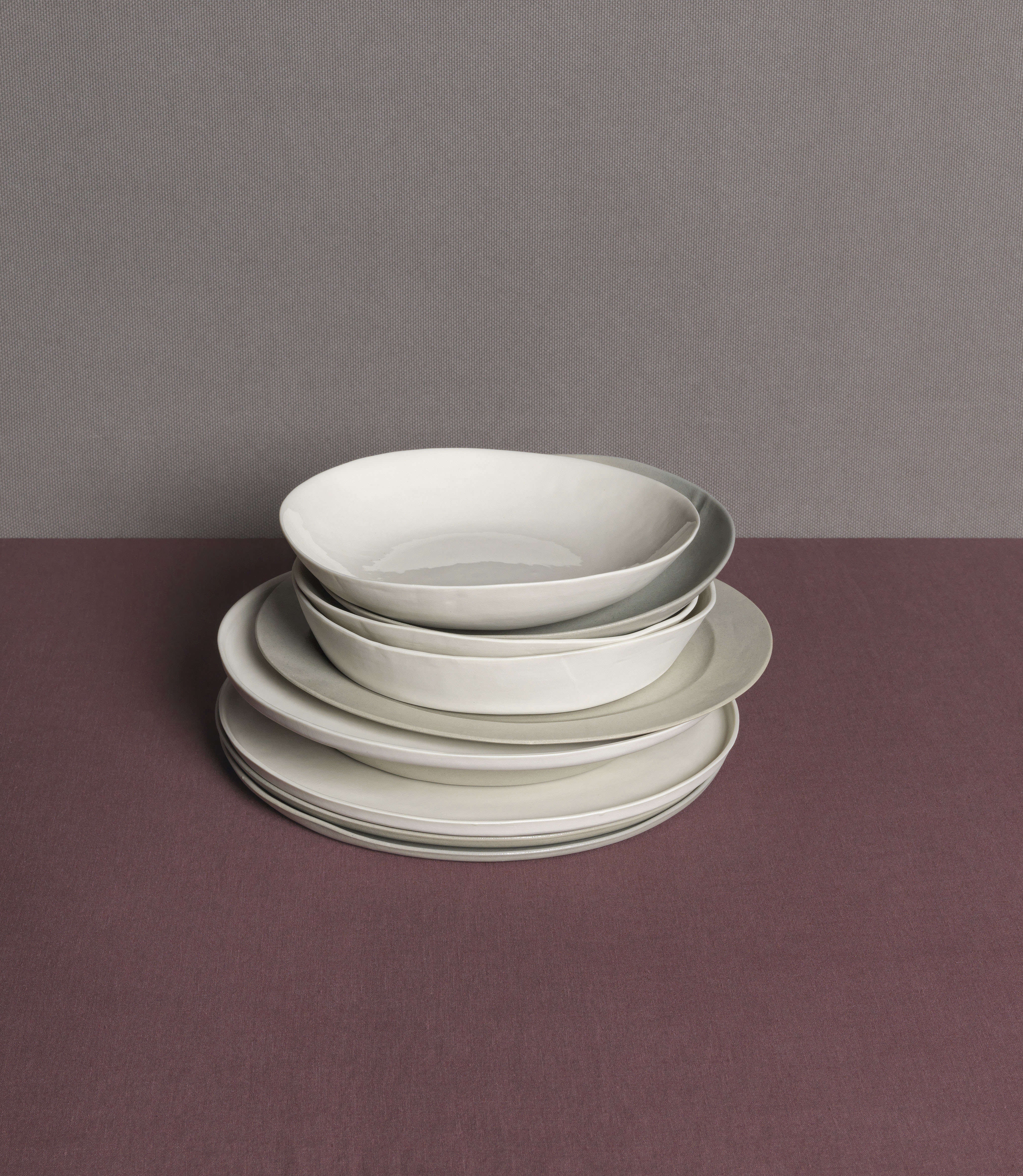 Above: A stack of glossy Onda porcelain plates and bowls.
Above: The Onda bowls are available in large and medium (shown) and a smaller size for nesting all three.
Shopping for ceramics? See all our Ceramics posts and some of these favorites:
(Visited 8 times, 1 visits today)