Everyday Design wants to declutter your life. With its blend of aesthetics and utility, the Helsinki-based firm raises storage to an art form; each piece is designed and manufactured in Finland, using recycled metal and local birch. The work is available exclusively through the company's website, but there's good news: all designs can be shipped to the US.
Above: The multifunctional Porvoo Nesting Table can be flipped for use as a storage crate. Also available in white; €159.68 ($175.84). 
Above: Everyday Design's Helsinki Bag Holder turns any tote or paper bag into sturdy storage or rubbish bin; €30.65 ($33.75). Shown here in white, with a Jute Bag; €16.13 ($17.76). The Helsinki is available in a multitude of colors, and in extra large; €58.06 ($63.94).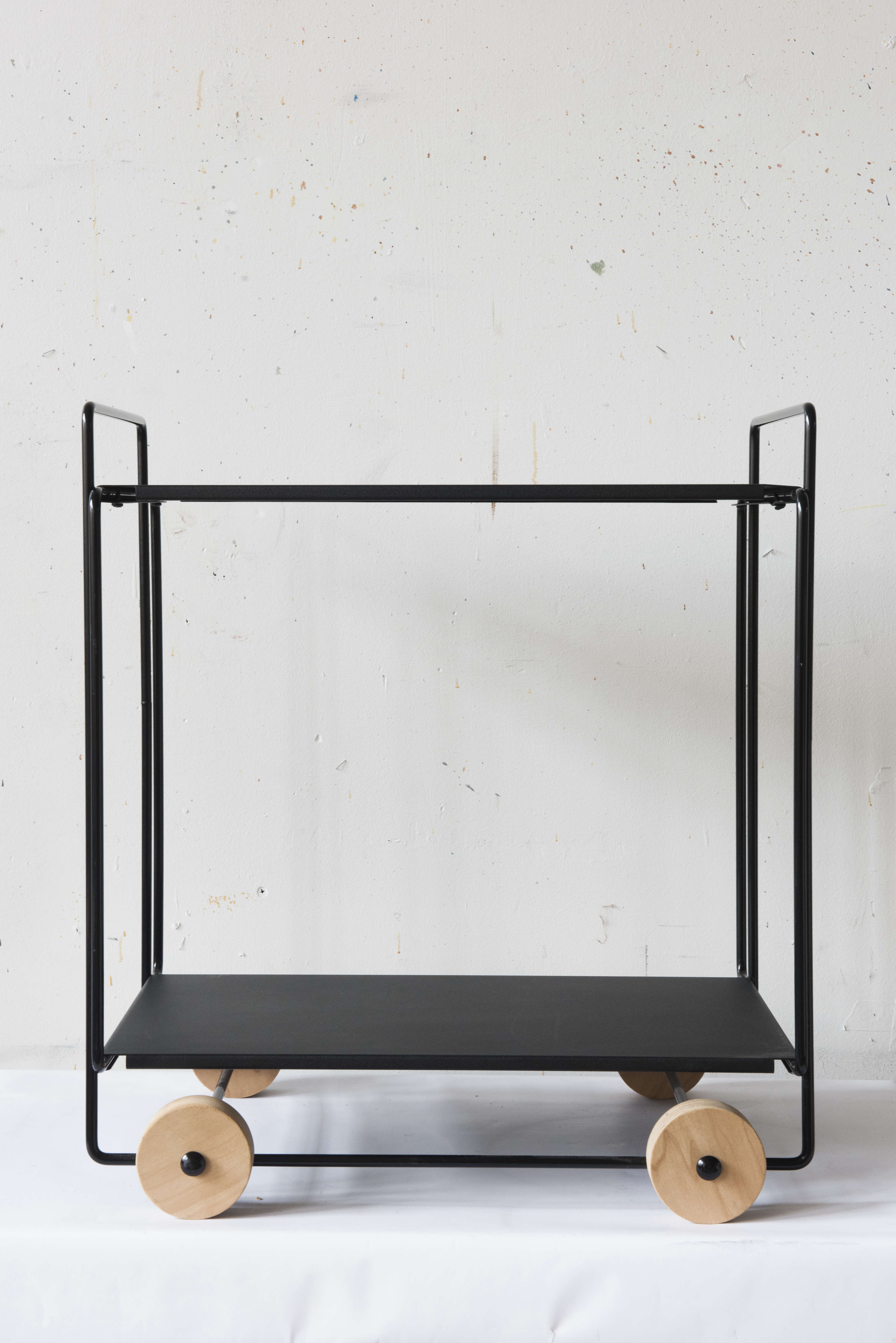 Above: Tempere is a storage and service trolley with contrasting birch wheels; €240.32 ($264.64). Also available in white.
Above: Great for firewood or magazines, the Oulu stand is light enough to carry. It, too, flips to become a small table. Available in black or white; €75.81 ($83.48).
Above: A magnetic board with a pocket, Memo also comes in white and black; €33.87 ($37.30).
Above: Accessories for Memo include Finnish birch Magnets; €14.52 ($15.99), and magnetic Keyrings; €12.90 ($14.21).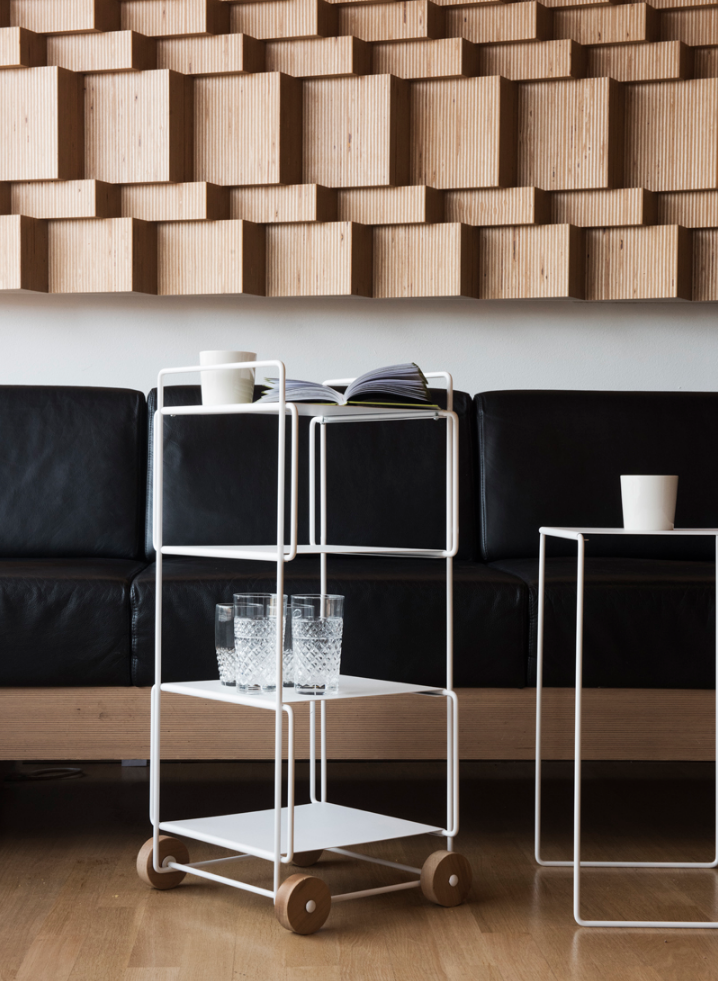 Above: Mobile storage or serving for the home or office, the Hanko Trolley (also available in black) features removable shelves; €288.71 ($317.93).
Above: In addition to white, black, orange, and yellow, the Helsinki Bag Holder also comes in mint, red, and silver.
Above: The Helsinki Bag Holder accessorized with Everyday Design's own Brown Paper Bag; €8.06 ($8.88).
More artful storage from around the globe:
(Visited 127 times, 1 visits today)