Interior designer and author Tricia Foley sets up shop a couple of times a year in Yaphank, Long Island, where she owns an 1820s summer house. She has taken her simple design ethos and created the New General Store in a nearby barn, where she opens the doors to a collection of items for the home as well as some culinary offerings. If you can't make the in-store events, The New General Store is now available online.
Above: The New General Store is set on a leafy enclave in Yaphank.
Above: A list of culinary offerings.
Above: Fog Linen Napkins, Burlap Votives, Stoneware Pitcher, and Condiment Set on display.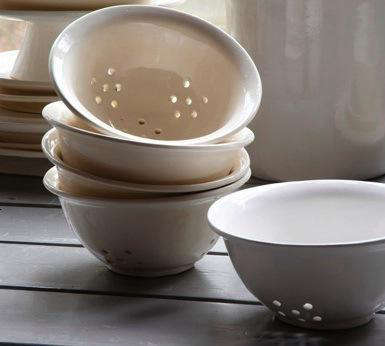 Above: Stoneware Colanders; $18 each.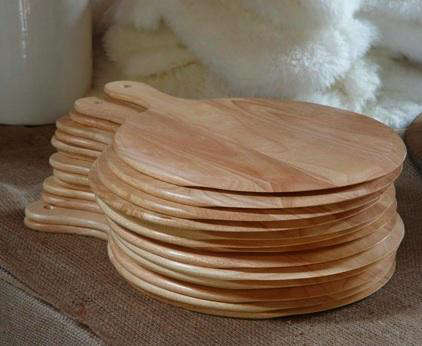 Above: Natural wood Pizza Peels; $18.
Above: Market Bag; $18.