Founded by Christina Nickerson (who hails from Norway, but now lives in Los Angeles), the online boutique Olmay Home offers a collection of inspiring home products and linens made of natural materials. Here are a few details.
Above: La Vie Sophia Basket; $40.
Above: Available in nine colors/patterns, the Linen Kitchen Towels are available in a dish towel size or a mini-cloth; $16 and $12 respectively.
Above: Made of cotton canvas and leather straps with brass hooks, the Olmay Apron is $90.
Above: For lint-free drying, the large Flour Sack Towels are made in the US; $14.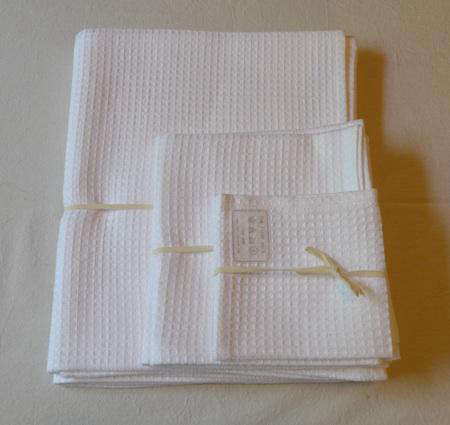 Above: Linen Waffle Towels become softer and more absorbent with use; $19 to $95, depending on size.
You need to login or register to view and manage your bookmarks.