Our friend Starr Hout of cult fashion label Apiece Apart recently clued us in to the newly opened Germantown Laundromat, a solar- and wind-powered laundromat that encourages patrons to fill glass jars with bulk soap and commit to decreasing their energy footprint. As founder Tracy Martin says, "We must choose to start making small adjustments in our everyday lives. Turns out there is a lot to be optimistic, even excited about! With our laundromat and shop, we will explore what is happening to our planet right now, and how we can work harder to take care of her."
Here's a look:
Photography by Matthew Johnson.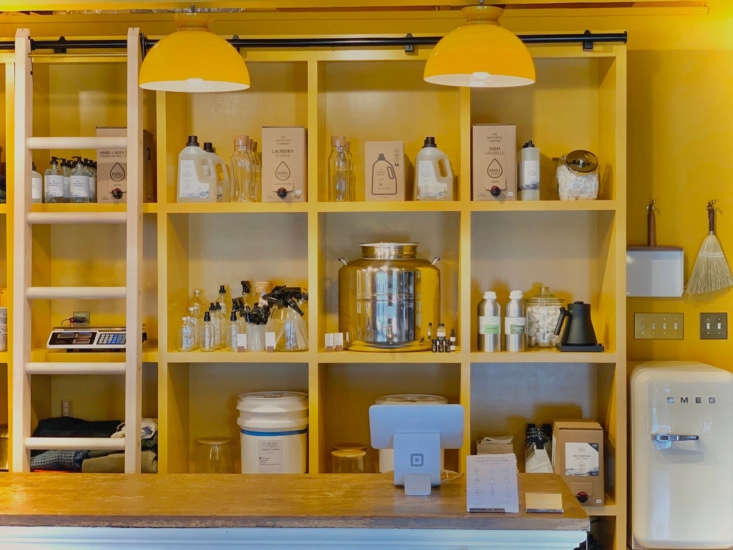 For more laundry intel:
10 Easy Pieces: A New Wave of Organic Laundry Soaps
Object of Desire: A Hanging Laundry Rack from a New Zealand Maker
10 Favorites: Clever Laundry Rooms, Space-Saving Edition
You need to login or register to view and manage your bookmarks.