Founded by David Gil in 1948, Bennington Potters started as an artists' cooperative in a small, unheated barn before moving to a four-and-a-half-acre site in 1964. Gil, a graduate of the ceramics program at Alfred University, aimed to create functional, affordable handmade stoneware for everyday use; his designs have a pleasing heft (not too heavy, not too fragile) and are available in a wide range of shapes, sizes, and glazes; for ordering information, go to Bennington Potters.
Above: White on White Pasta Bowl; $29.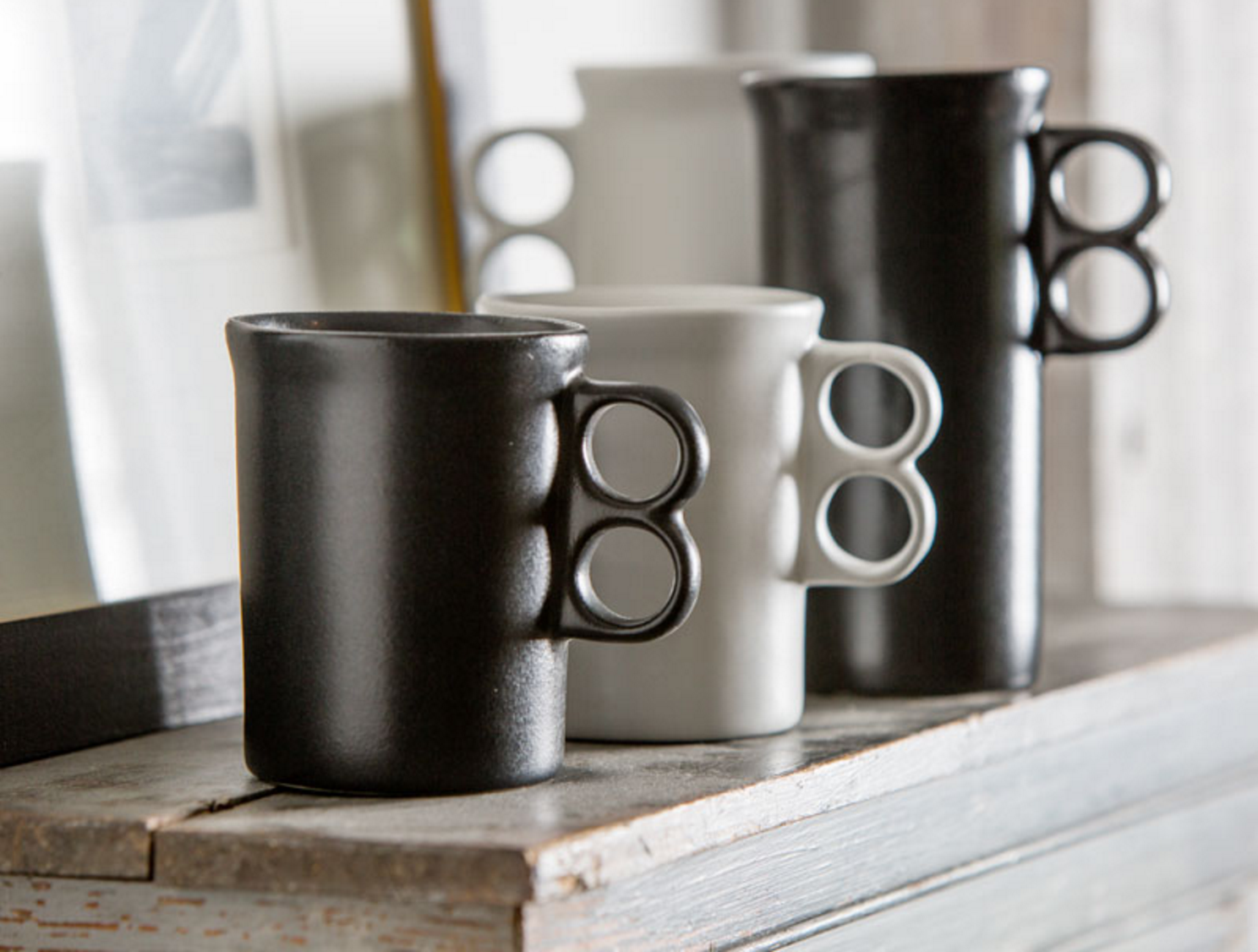 Above: Satin White and Black Trigger Mugs; $18 each.
Above: Classic White on White Dinnerware features an agated design created by the application of two distinct glazes, one shiny and one matte, for a subtle marble effect; prices start at $16 for a mug.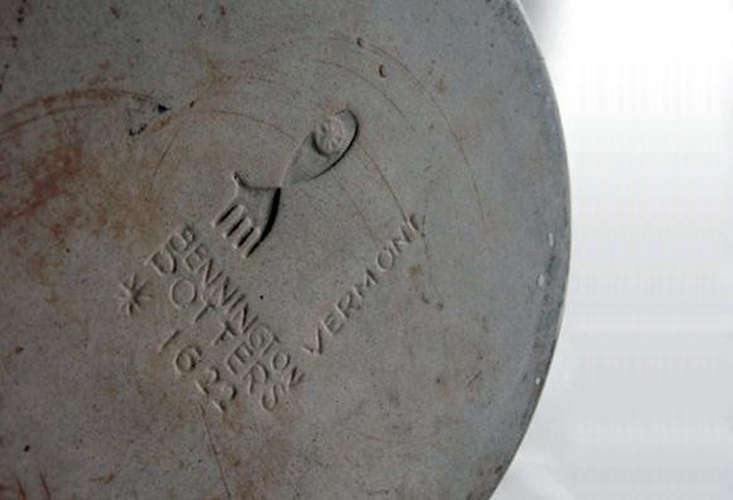 Above: Founder David Gil created the distinctive Bennington Potters signature stamp early in his career by combining two stylized elements.
Above: Since 1964, Bennington Potters has been operating out of a barn-like compound of buildings (known as Potters Yard), including a former grist mill and a schoolhouse.
N.B.: This post is an update; the original story ran on August 5, 2011, as part of our Southwestern Style issue.
(Visited 393 times, 1 visits today)