San Francisco interior designer Will Wick's elegant interiors have been well documented in the pages of local design magazines; he's also a fixture at local designer show houses. Good news for the rest of us: Wick has ventured into the retail world with his store Battersea in Potrero Hill. The brick-walled space houses a mix of antiques, found objects, and industrial wares: think Belgian design meets vintage industrial with a splash of glamour.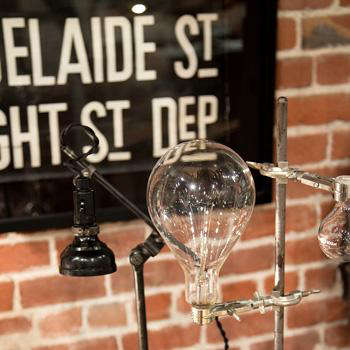 Above: Pair of 1920's Industrial Bar Stools, $1,450
Above: Battersea Industrial Metal Pendant Lamp; $750.
Above: Zinc Tripod Table; $2,000.
Above: German School Chairs; $200 each.
(Visited 13 times, 1 visits today)