Inspired by Shakespeare's political intrigues and passions, Dutch-born, Sausalito-based artist Hanneke Steenmetz of Studio H created a line of tiles featuring iconic images on limestone.
Steenmetz calls this group of designs the Shakespeare Collection; she's individually screened five iconic images onto modern honed limestone. The line is part of a group of work for Clé, a newly launched online gallery for artisan tile founded by Deborah Osburn, whose Hearst Castle Collection we featured last year. Each tile is $90. For more, go to Clé.
Above: A skull and crow. Each image is approximately 4 1/2 inches high or wide and is centered on a 12-inch square limestone tile.
Above: The cross tile and the Venetian crest tile. The printed tile is sealed with a proprietary finish to protect the image from the elements.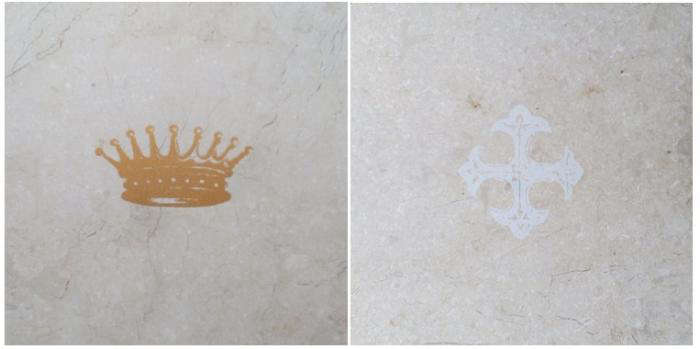 Above: A crown and cross. The images can be printed in four different colors: black, white, gold, or platinum.
Explore More: Tile
You need to login or register to view and manage your bookmarks.