A while back, on a cold wintery morning, I drove from southern Maine through increasingly rural back roads to Canterbury, New Hampshire, then up the crest of a hill where the Canterbury Shaker Village sits, surrounded by fields and paths. Here at Remodelista, we've taken inspiration from the Shakers for a long time: We've seen Shaker-inspired cabinetry emerge from companies such as Plain English and deVol; extolled the benefits of Shaker peg rails in our book, The Organized Home; and named Shaker style as a the trend to watch. But walking around the quiet, 200-year-old village, I was still taken by the cleverness of the Shakers: a broom hung in the nook of a stairwell; a clothes-drying rack, hung in an attic window to catch the sun; painted stacks of drawers. And more than that: the simplicity, symmetry, muted color palettes, and winter light in every room. Here are 16 design lessons from the Shakers.
Photography by Erin Little for Remodelista.
1. Make the most of small spaces.
2. Use furniture in the kitchen.
3. Find unexpected kitchen solutions.
Above: In the kitchen, ladles hang from a water pipe; a wooden dish rack, fitted to the inside of the sink, collects food and doubles as a drying rack.
4. Build in collapsible prep areas.
5. Bigger is not always better.
6. Make the most of cabinets.
7. Add a sink in the dining room.
8. Take advantage of light.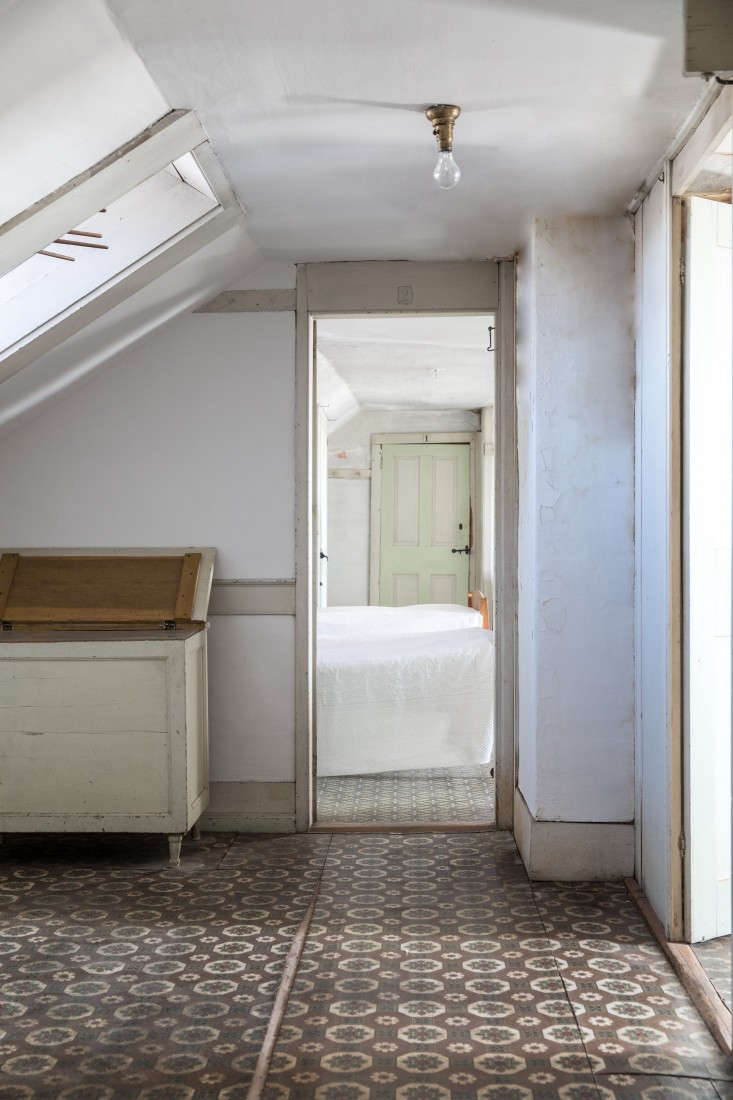 9. Rethink linoleum.
10. Adopt a muted color palette.
11. Hang mirrors at an angle.
12. Resist adornment.
13. Paint it yellow.
14. Max out closet space.
Above: It's no secret that the Shakers were storage geniuses. (Their genius was born of necessity, since they lived communally and needed to keep everything in order.) But here, in two closets, they've gone the extra mile, lining one with peg rails to make use of every square inch, and fitting the underside of a shelf with hooks in the other, for holding brooms and brushes.
15. Label everything.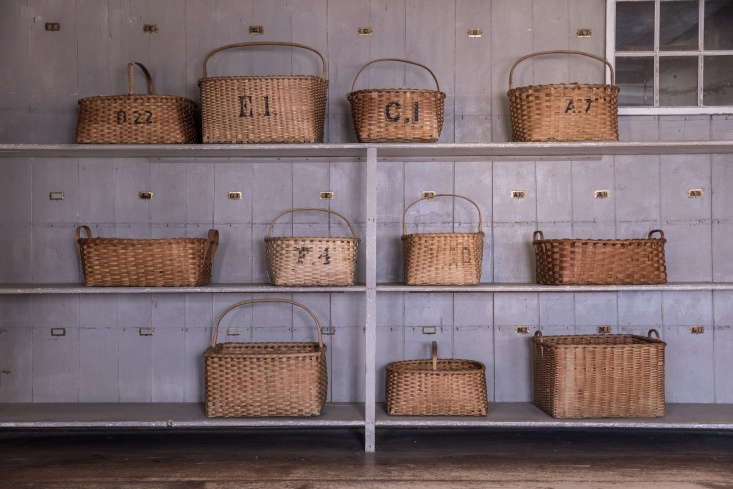 16. There's nothing a Shaker peg rail can't do.
More in Shaker design:
(Visited 3,251 times, 8 visits today)