"We understand that limited space and budget in the home means products that can be used for more than one function are particularly appealing"–that's Sebastian Conran (a man after our own hearts) talking about his new Universal Expert Line, now available via West Elm. It's a well-thought-out, well-priced collection of household essentials (we especially like his dead-simple water pitcher, one of those items that's almost impossible to find). Here are the pieces we plan to add to our arsenal:
Above: Made of borosilicate lab glass, the Universal Expert Pitcher is $40.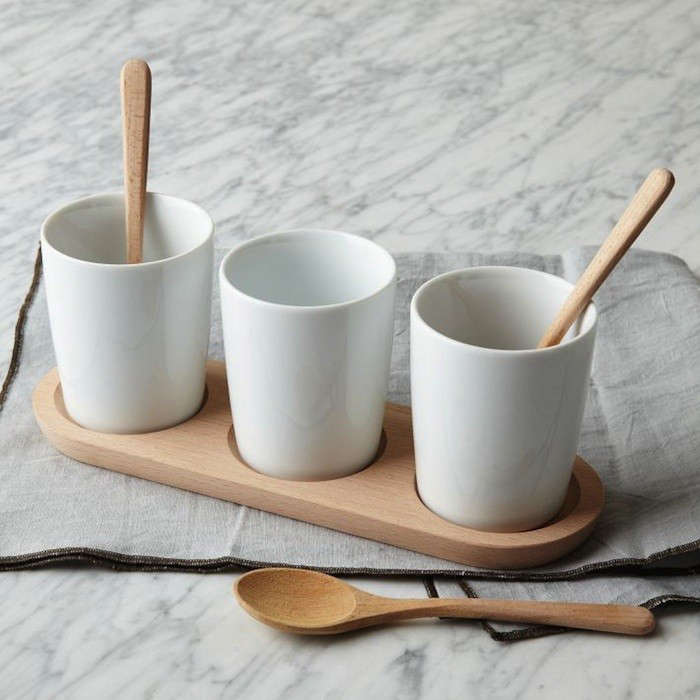 Above: The beech and porcelain Universal Expert Condiment Set is $30.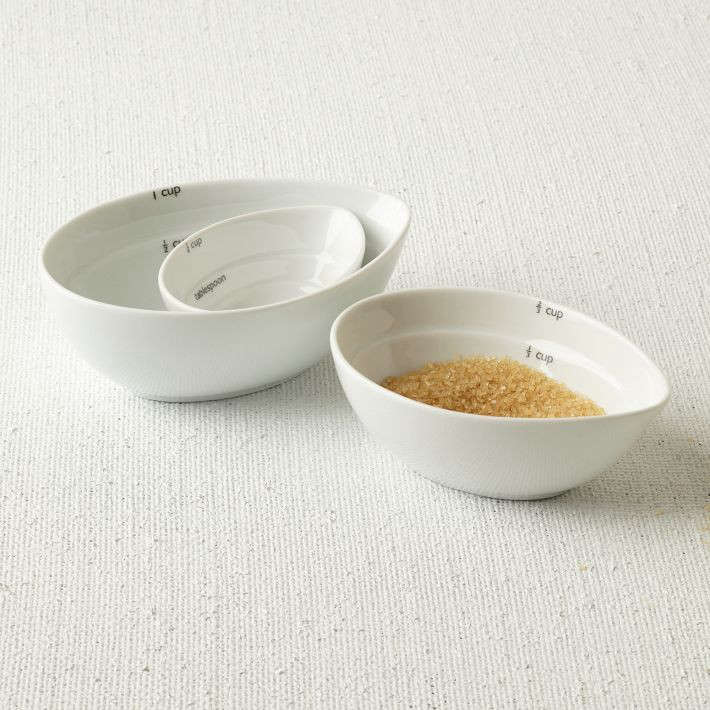 Above: The porcelain stacking Universal Expert Measuring Set, based on a classic French design, is $15.
Above: The stainless steel Universal Expert Storage Caddy with wood handle is $45.
Above: The powder-coated magnetic Universal Expert Hallway Organizer with clock is $60 and solves several problems at once (what time is it? where's the mail?).
See more Conran offerings at 10 Well-Priced Essentials from Designer + Big Box Collaborations and shop our selection at Conran Products.