In a cheery palette lifted from the makeup counter, Paris design company Colonel's new furniture collection is detailed with summery rattan.
Above: Isabelle Gilles and Yann Poncelet are the design duo behind Colonel, a Paris showroom and online shop. Shown here, Straw, Colonel's just-introduced line of beech and cane furniture, all of it fabricated in France.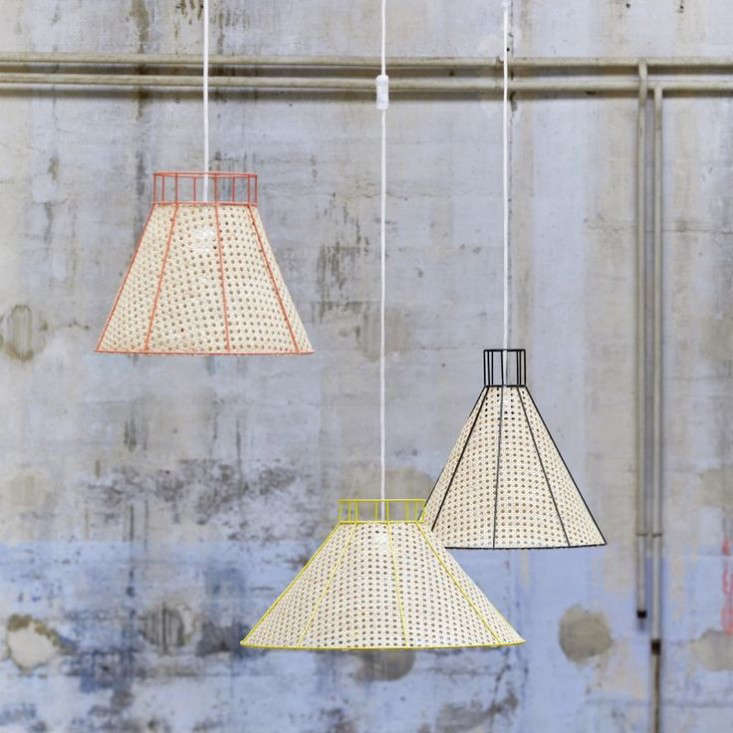 Above: Colonel's Straw Pendant Lamps have lacquered metal frames inset with woven cane. They come in three shapes and in coral, yellow, and black; inquire about pricing.
Above: The Straw Sideboard is made of natural beech with sliding rattan doors. It's available in dark gray, vermillion, and indigo.
Above: The Hills Armchair has a white-lacquered metal frame, blue or green cushions in Kvadrat fabric, and leather-wrapped arms.
Above: The Straw Closet is solid beech with cane doors, and comes in light gray, coral, and yellow. See more of the collection at Colonel.
On the hunt for inspired uses of rattan? We are too. Take a look at: