Our kind of company: "We created Quiet Town because we were tired of buying things we needed but didn't love," say wife/husband founders Lisa and Michael Fine. "Think about those trips to that giant home store, shopping cart filled with a plastic trashcan, vinyl shower curtain liner, toilet plunger, toothbrush holder—a compliant shrug accompanying each generic purchase. Using our ambivalence as inspiration, we decided to go down that shopping list, crossing things off as we redesigned them."
The latest item they've crossed off their shopping last: transparent shower curtains made of safe, non-chlorinated EVA vinyl. The curtains are hand-stitched in Brooklyn and have brass grommets with rounded corners.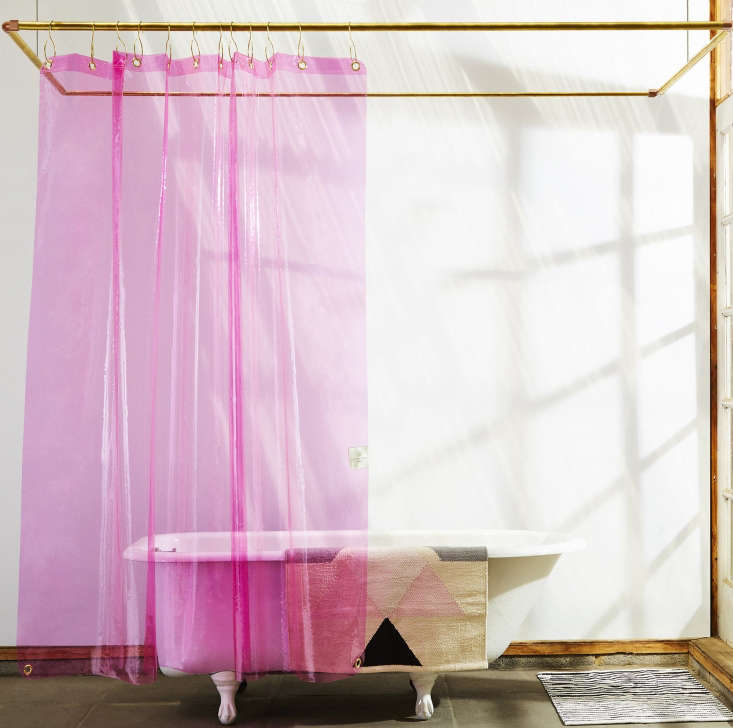 For more, see
Statement Shower Curtains from Quiet Town (Plus Glamorous Hooks)
.
(Visited 47 times, 1 visits today)