This just in: Furniture with unexpected storage opportunities is the next big thing, if we're taking our cues from the recent Milan Furniture Fair 2012.
I dropped in recently at a presentation by international design consultancy Seymour Powell (they had just returned from the Milan Furniture Fair 2012). The firm, headed by Richard Seymour and Dick Powell, envisions the future by looking at "how we think, how we behave, how we dream, and how we live," as they say. On their recent trending trip to Milan, they picked up on a few organizing principles:
Above: As technology and all its accessories become a vital part of our lives, the Toi Table by Italian company Zanotta helps us organize and stow away with speed and ease. Go to Zanotta for retail information.
Above: The DeskBox was designed by Yael Mar & Shay Alkalay of Raw Edges Studio for Arco and offers an intelligent solution for a workspace at home, complete with storage space and a cable management system. You can hide your laptop and wires inside when not in use. Contact Arco for retail information.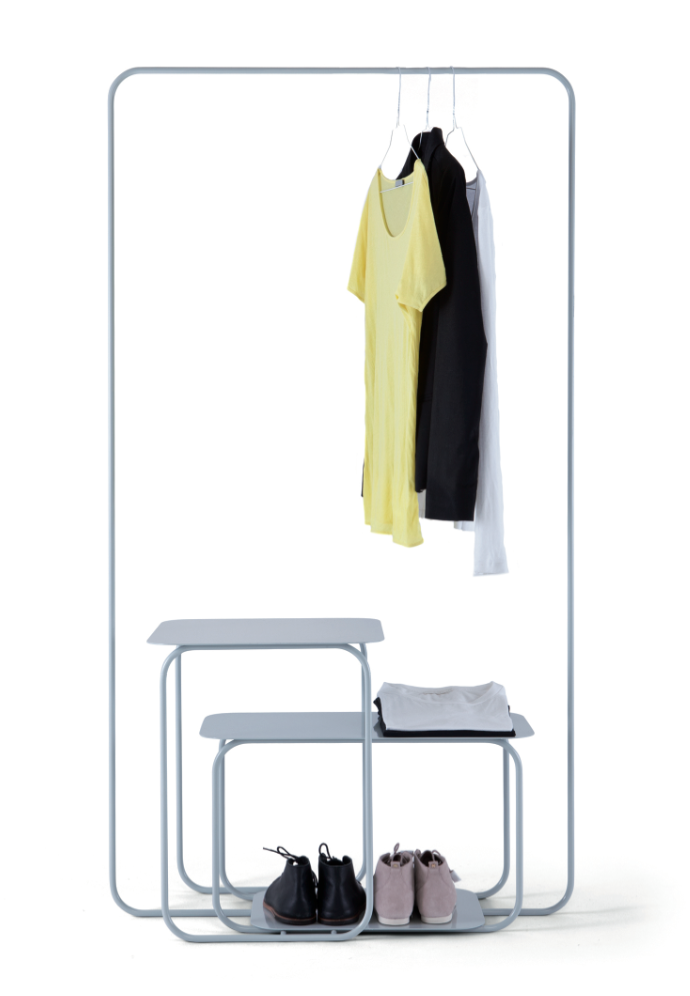 Above: Sarah Böettger a member of Fresh from the Mint, an all female German design collective, showed Skale an open-ended flexible piece, which is "part wardrobe, part side table, shoe shelf, or simply an instrument to display our favorite outfits." Contact Sarah Böettger for retail information.
Above: Station by Norwegian designers Awaa is designed for different heights to be used as both a table and a lamp. Contact Awaa for retail information.