Chalkboard paint is a workhorse of the modern household, with a few obvious uses you may have seen on Pinterest: It's ideal in the kitchen to keep track of the grocery list, it's useful to paint on jar lids to identify what's inside, and it's a no-brainer in children's rooms, where the kids can actually draw on the walls. But Gardenista editor Michelle Slatalla thought of a new use we hadn't seen: She painted the interior of her garden shed with chalkboard paint and used a white chalk marker to create outlines of her garden tools so she'd remember where they go after a long day of work in the garden.
Photography by Leslie Santarina for Remodelista.
"I have a habit of leaving a trowel or pruners on the ground and forgetting it. But now I can see at a glance if a tool is missing from its spot on the pegboard," said Michelle.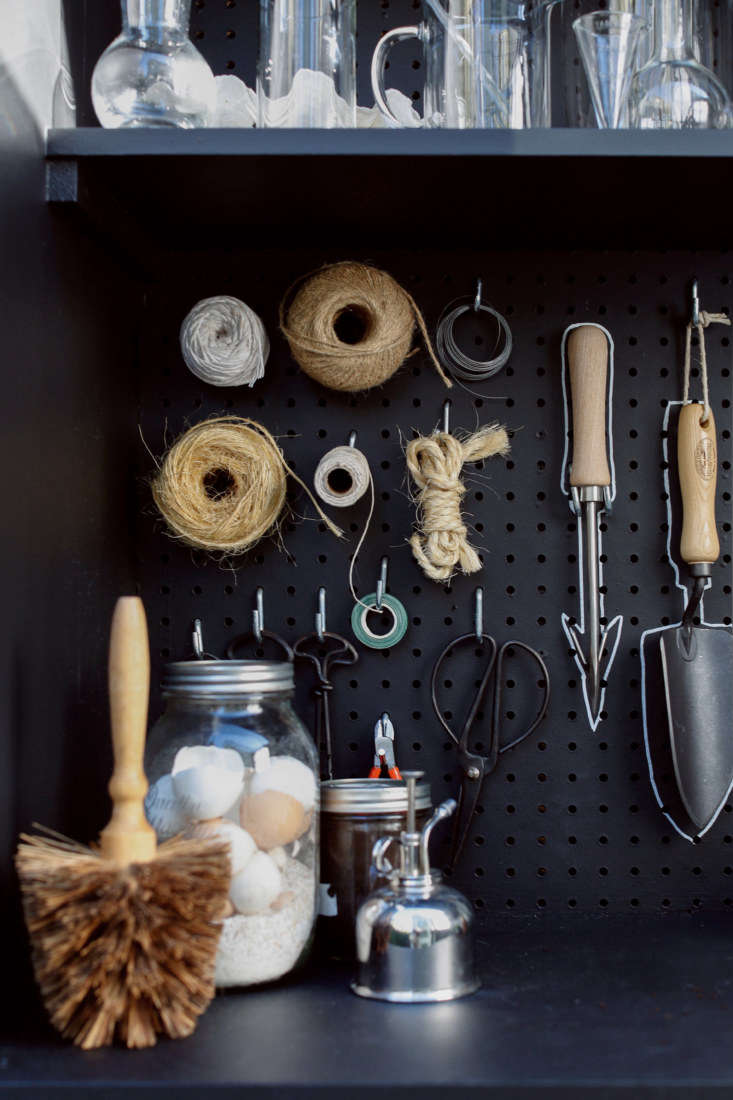 For more projects featuring chalkboard paint, see our posts:
(Visited 598 times, 2 visits today)