When Christopher Columbus set out to find Japan in 1492, he might have discovered futons, but instead he found the Bahamas and hammocks. The name came from a word meaning "fish net," and the West Indians made their hammocks out of sisal, suspending them between trees to avoid being bitten by snakes and other creatures that like to chomp on humans and spread disease. Columbus brought several examples back to Europe, and eventually the Royal Navy did away with traditional berths in favor of this new kind of bed. The naval hammock was made of canvas with enough fabric to wrap the sailor in a cocoon as he slept, preventing him from falling out. The hammock rocked with the movement of the ship, and was easily stowed during the day.
From here, the story takes a Huckleberry Finn turn: Cap'n Josh was a riverboat captain in 19th-century South Carolina. He found the canvas hammock too hot for the sultry Southern nights, and the rope hammock too scratchy, so he set about improving the details. Using a smooth cotton rope, he devised a double lattice, and then he plucked some slats from an oak barrel and created a spreader bar. This changed the shape of the hammock entirely and gave us the Pawleys Island Hammock, a classic American design still woven on Pawleys Island. These days, it's one of many notable options for use indoors or out, on land and sea, made of rope or cotton. Here are five favorites.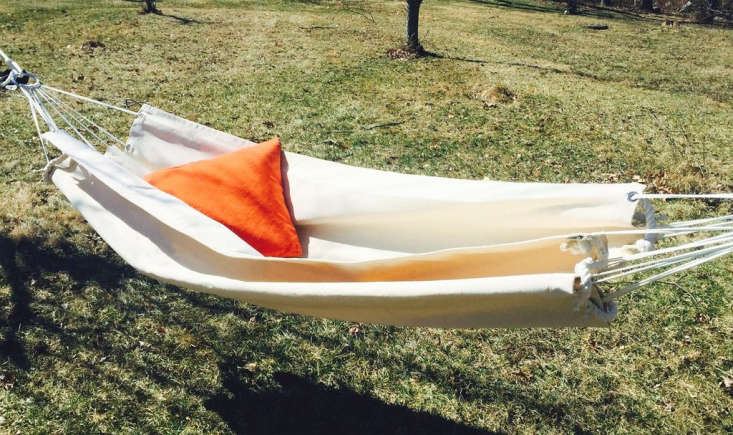 Object Lessons
 columnist Megan Wilson is the owner of 
Ancient Industries
 and curator of the Remodelista 100 presented in the 
Remodelista book
. Have a look at her past lessons on the 
Eames Lounge Chair
 and 
Atlas Pepper Mill
.
N.B.: This post is an update; the original story ran on May 25, 2015.
You need to login or register to view and manage your bookmarks.