A mountainous region in northern New York State, the Adirondacks were the final frontier for American explorers and vacationers. It wasn't until a popular guidebook called Adventures in the Wilderness; or, Camp-Life in the Adirondacks was published in 1869 that people decided to go and have a look en masse. And though the book was intended for fishermen and deer hunters (who were advised to bring "stout pantaloons, vest, and coat"), the area soon became popular with the extremely wealthy. Their rustic Great Camps, with bowling alleys and cable lines to the New York Stock Exchange, made fanciful use of the local spruce, stone, and birch, and created an architectural style that was the unlikely offspring of the American Arts and Crafts Movement, William Morris, and the Swiss chalet.
The Adirondack chair came next and went on to have surprising staying power. In 1903, Thomas Lee, who had a summerhouse in Westport, New York, in the Lake Champlain area of the Adirondacks, was in want of a comfortable perch that, when positioned on the side of a mountain, would keep the body somewhat upright. He fancied a chair that would allow him to enjoy the view while balancing a drink or a book on the armrest. After some trial and error, he came up with a design made from 11 planks of hemlock and detailed with a sloping back, an upward tilting seat, and enormously wide armrests. Anticipating Bauhaus in its simplicity, the Adirondack chair went on to be modified over the years, including by Lee's ersatz friend Harry Bunnell, who borrowed the original, added his own touch, and obtained a patent on the sly, calling the design the Westport Plank Chair. The chairs now come in a multitude of styles, all recognized as Adirondack. Here are some examples.
Six to Buy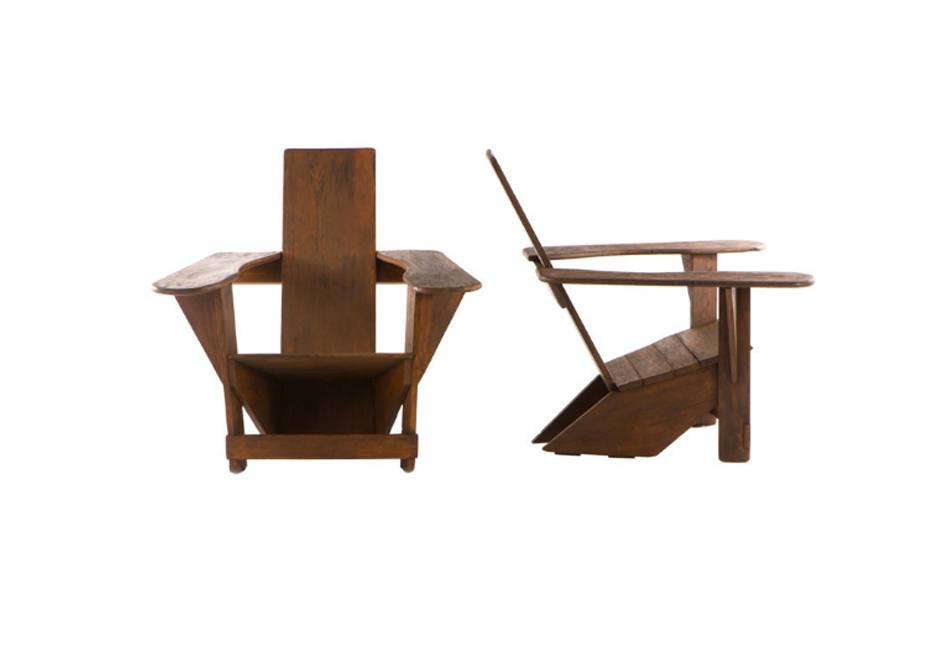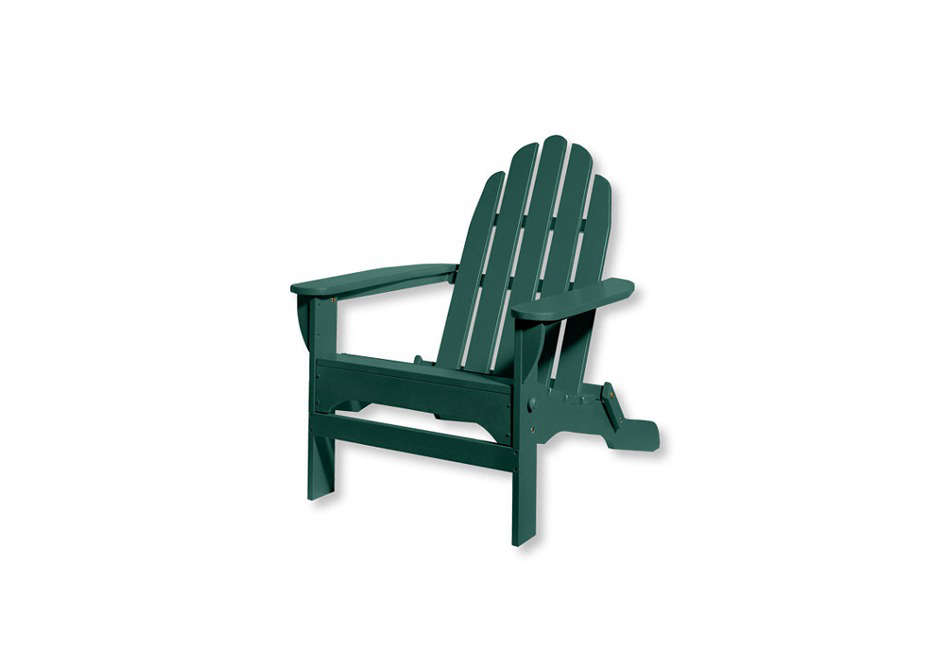 For more options, see Gardenista's roundup of
Modern Adirondack Chairs
.
Object Lessons columnist Megan Wilson is the owner of Ancient Industries and curator of the Remodelista 100 presented in the Remodelista book.
N.B.: This post is an update; the original story ran on July 1, 2014.
(Visited 259 times, 1 visits today)