New from celebrated London designer Rose Uniacke: her first collection of paint, including 14 subtle neutrals, from gently green-hued Apple Mint to the softly pink-toned Bloom. Uniacke has partnered with Norfolk-based Graphenstone to create her chemical-free, 100 percent natural, and environmentally friendly paint collection; it's available directly from Rose Uniacke, from £30 per liter (only in the UK at the moment).
And in other RU news, this autumn she opens her second shop on the Pimlico Road, where her fabric collection, as well as table linen, bed linen and cashmere will be on offer. (It will also stock, and be painted in, the new Rose Uniacke Paint range.)
And one last thing; she's releasing a book this autumn, Rose Uniacke at Home, featuring her own Pimlico palazzo, one of the most photographed (and admired) projects of the last decade.
Here's a look: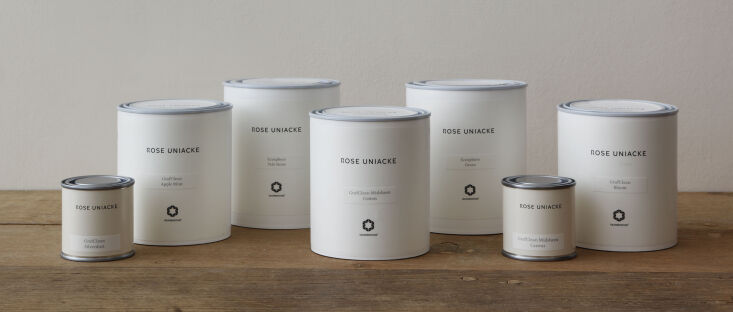 For more boutique paint companies, see:
7 Favorites: British Boutique Paint Companies
Colour Makes People Happy: A Renegade Paint Guru in East Sussex
Palettes & Paints: A New Line of Luxe Paints from Cassandra Ellis
You need to login or register to view and manage your bookmarks.