Why shouldn't your laundry bag be as aesthetically pleasing as your table and bed linens? Here are four we're coveting.
Above: The Linen Laundry Bag with carrying strap is $15.50 from Clnd on Etsy.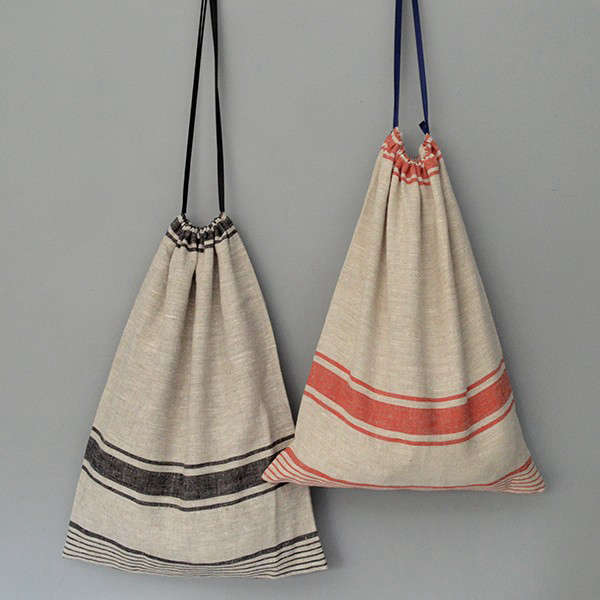 Above: The Striped Linen Laundry Bag from Mia Fleur is £18 ($25.31).
Above: The Natural Hanging Linen Laundry Bag is handmade in Lithuania and can be hung on the back of a door; contact Not Perfect Linen on Etsy to place an order.
Above: The handmade Large Laundry Bag is $25.50 from Cozy Linen in Vilnius, Lithuania (it's available in several colors).
(Visited 123 times, 1 visits today)