When we came across Midgard's lamps, we were charmed by their industrial and sleek designs but equally as intrigued by the company's history. In 1919, engineer Curt Fischer founded Midgard in Germany to sell his modern and innovative lights. At the time, his designs were novel; he was the first to create adjustable lamps that allow you to direct your light. Fischer's work went on to inspire integral parts of the modernist movement, including the Bauhaus school and its founder, German architect Walter Gropius. The Midgard lamps were heavily featured in the interior of the Bauhaus, influencing many students and teachers passing through.
Over 100 years later, it's hard to imagine a workspace (or really any space) without adjustable lighting. Midgard is still producing lights in Germany with the original tools, carrying on Curt Fischer's legacy and designs. In 2015, David Einsiedler and Joke Rasch took over from the third generation of Fischers and revived the company. The lamps today are made with the same care and attention to detail as the ones from the beginning of the 20th century.
Photography courtesy of Midgard.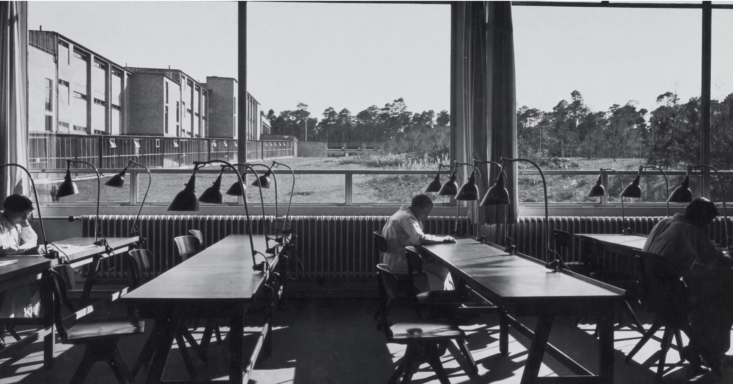 For more of our favorite lighting choices:
(Visited 96 times, 2 visits today)