How could you not love a designer who titled a show "Designs for Fragile Personalities in Anxious Times"? And who created the Ball Lights, on view at the Ilse Crawford-designed Stockholm Grand Hotel restaurant? Go to Michael Anastassiades to see more work by this Cypriot-born, UK-based designer.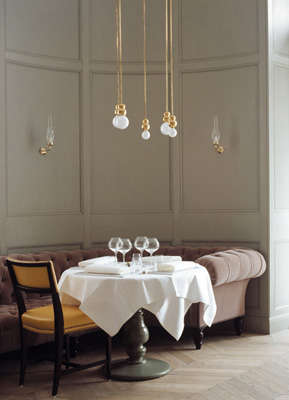 Below L: Michael Anastassiades' Tube Light made from satin bronze and incandescent bulbs; $4,500 from Matter Matters. Below R: Double-layered silver glass ice bucket at Vivre for $155:
You need to login or register to view and manage your bookmarks.