After working in the fashion industry in New York for 15 years, Christina Hattler (an attendee of Pratt Institute) moved to Mexico, where she met her future husband, Tomás Macedo, a lawyer. Together, the couple founded Mexchic in 2006, which they run out of their home base in the town of Malinalco, southwest of Mexico City, specializing in modern, everyday designs in collaboration with area artisans. 
"We stringently follow the guidelines set by the World Fair Trade Organization and are part of the Slow movement," says Hattler. "We pride ourselves on creating low-impact, socially and ecologically responsible, handmade, high-end products with original designs." 
Here's a glimpse of Mexchic's home goods collection, which ranges from rugs to pillows and blankets.
Above: An array of Mexchic designs, including a Wool Shag Rug, wool pillows, and blankets in gray and cream color schemes. The company sells its products directly and ships worldwide (shipping is free to the US and Canada).
Above: The handwoven Rayas Flat-Weave Wool Rug; $170.
Above: Wool X Grand Floor Pillows are made of wool that's hand-spun and loomed. They come in five colors and are priced from $300 to $350.
Above: The wool Palomita Boucle Rug in Oreo, 2.5 by 6.5 feet, is $450.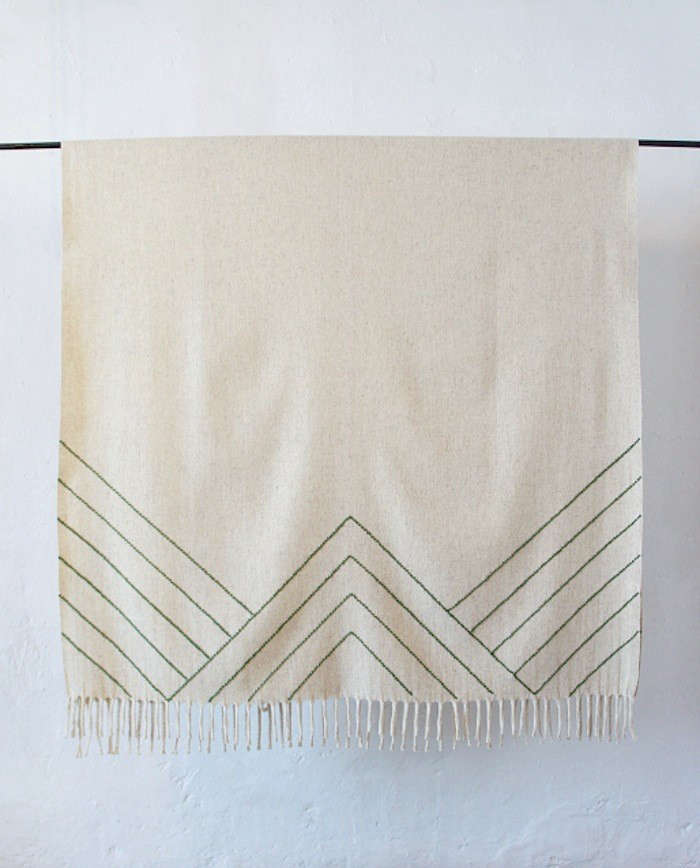 Above: The Stella Lines Embroidered Blanket in Triangle, $300, is hand-loomed and embroidered by women in Malinalco. The limited-edition design is inspired by the work of painter Frank Stella and ancient Aztec and Mayan grecas. The blankets come in a choice of cream or gray, with embroidery in olive (shown), cream, gray, or black. 
Above: The Wool Cotorin Rug in Bone is $190 for the medium size (shown) and $385 for the large.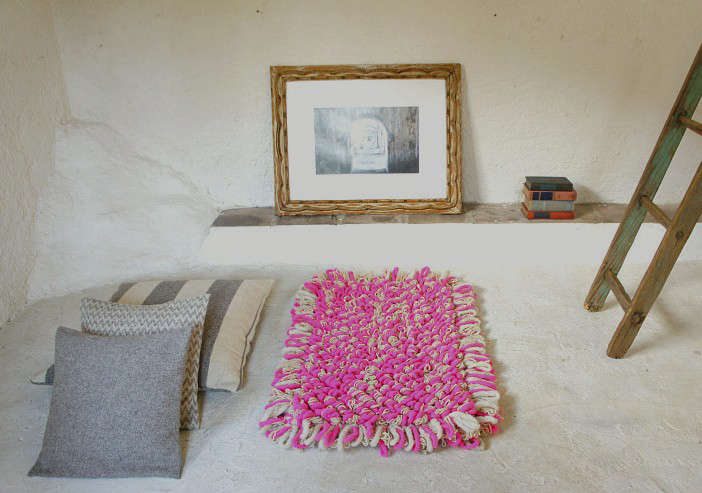 Above: A Palomita Rug in pink; $250, part of a collection of shag weavings inspired by 1960s plush rugs.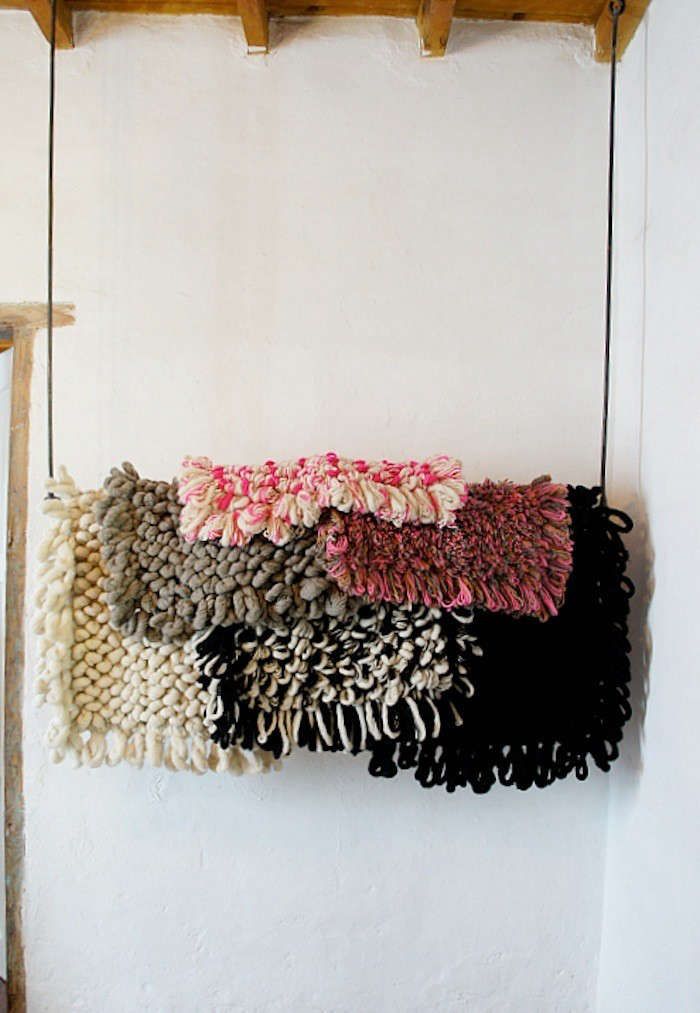 Above: Palomita Wool Shag Rugs come in three sizes and start at $250. "The artisan who weaves these rugs also cleans, spins, and dyes his own wool and therefore is able to attain this interesting and beautiful one-of-a-kind handmade texture," says Hattler.
Above: The Hand-Loomed Wool Blanket in Charcoal is thick enough to be used as a blanket or rug. It's available in twin, queen, and king sizes and starts at $280.
Above: The Palomita Hand-Loomed Blanket comes in cream and gray wool. The blanket measures 77 by 149 inches (queen size) and has an 8.5-inch-long fringe on three sides; $350. To see more of the collection, visit Mexchic. 
Here's more in Mexico:
You need to login or register to view and manage your bookmarks.