Join us on a tour of the San Miguel de Allende house of Jorge Almada and Anne-Marie Midy for a lesson in color theory.
We've been followers of Casamidy from the start (the furniture/design firm founded by husband/wife team Jorge Almada and Anne-Marie Midy); here's how they approach color: "We believe that every home or space will accept or reject certain colors," Jorge says. "It's important to study how sunlight reacts within the interiors at difference times of the day. Anne-Marie studied color theory in RISD, and I would roll my eyes when she would go on about how a neutral, earthen color had too much blue or red, until i saw how different a beige, white, or taupe could be. Our home in San Miguel is a persistent source of inspiration, and we are continually making adjustments to the interiors."
For product information, go to Casamidy; for rental information, go to Almidi.
Above: An outdoor balcony with a sofa from Casamidy's Varenne line.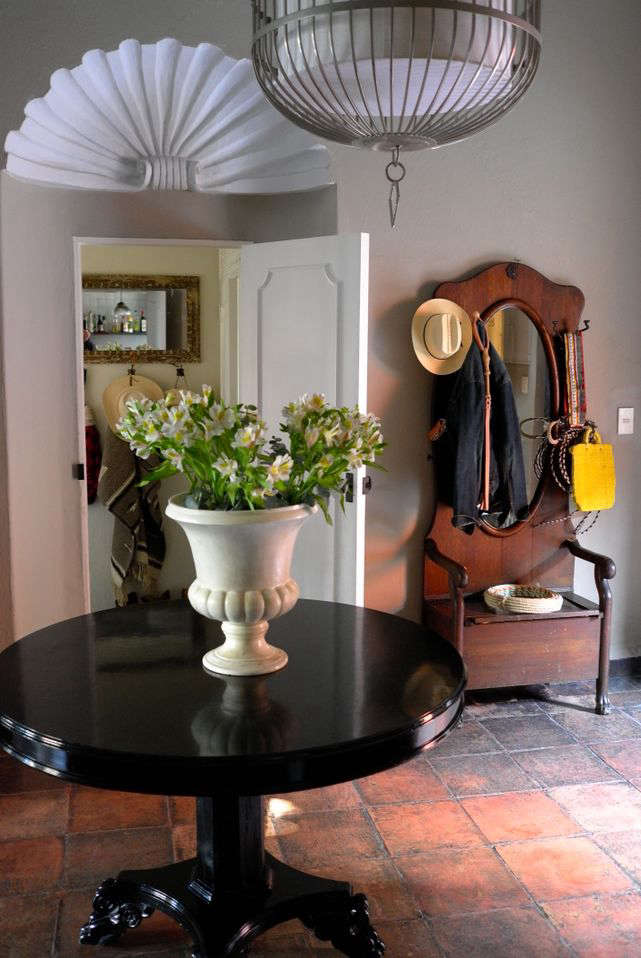 Above: The entryway features a rustic terracotta tile floor and a Panier pendant.
Above: The living room features a pair of sofas upholstered in vibrant red and an Hiver side table .
Above: The dining room features a collection of vintage pieces.
Above: A shelf with a pink-painted backsplash.
Above: A pale pink Opera chair adds a subtle note of color to an otherwise neutral space.
Above: The master bedroom features custom reading lights suspended from lengths of silken ochre fabric.
Above: A black painted tub in the master bath.
Above: A pair of traditional Mexican leather chairs.
N.B.: This post is an update; the original story ran on March 19, 2012.
You need to login or register to view and manage your bookmarks.