Founded in 1976 by Nicole and Claude Hurtault, Les Guimards ceramics is located near the village of Saint-Amand-en-Puisaye in Burgundy, France, where pottery has been made since the Middle Ages. Now run by Nathalie and Christophe Hurtault, the children of the founders, the workshop is devoted to experimenting with new forms and glazes, including subtle pastels. Select pieces are available from Table Art in Los Angeles and Darkroom in London.
Above: A signature of Les Guimards stoneware is an unglazed base or rim. The Large Cylinder Vase is £99 ($147.82) and comes in several colors, and the Medium Cylinder Vase is £75 ($111.98) from Darkroom.
Above: The latest designs on view at the 2015 Maison & Objet in Paris.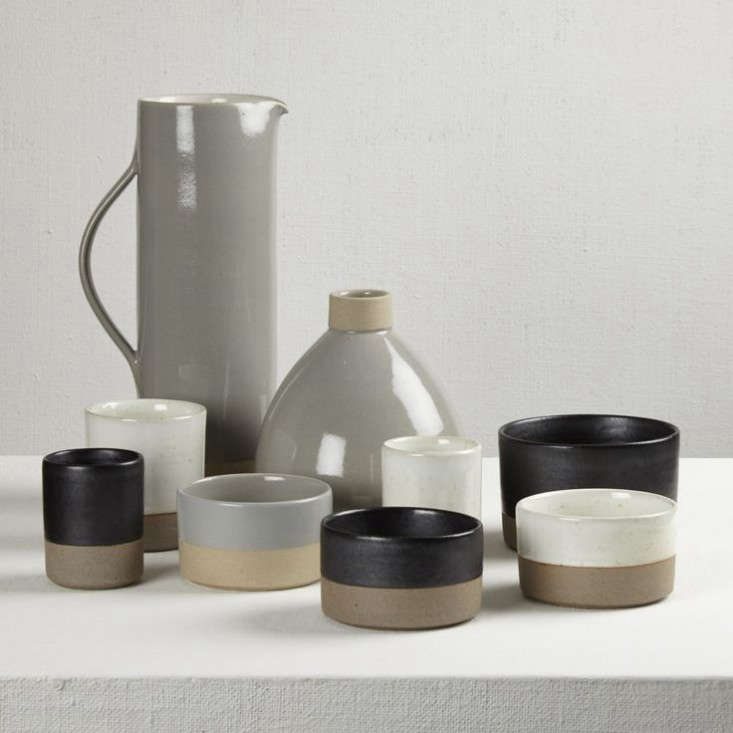 Above: A range of pieces in black, gray, and white from Darkroom in London. Bowls start at $20 at Table Art.
Above: The Medium Vase is £99 ($147.82) and the Small Vase is £60 ($89.59).
Above: The new Pottery Basics collection. See more at Les Guimards.
Interested in viewing more ceramics? Here are some of our favorites, including 10 Easy Pieces: Handmade Dinnerware from Ceramics Studios.
For more pastels, take a look at Lenneke Wispelwey's Soft Touch Ceramics. 
You need to login or register to view and manage your bookmarks.