When you live in a house with an open floorplan, your sink area is always on view. I've spent years trying to figure out a perfected reality: dispensers for dishwashing liquid, natural sponges (as opposed to the purple synthetic numbers my husband brings back from Safeway), and wood-handled scrubbers.
Photo from the portfolio of stylist Hannah Simmons, via Desire to Inspire.
Above: Marius Fabre Nature Marseille soaps; $9.99 per cube (these soaps last forever) at Frenchy Bee.
Above: I recently discovered the organic Twist Loofah Kitchen Sponge; $5 at Eden Home.
.
Above: Another great organic find: Twist Naked Sponge; $3 at Eden Home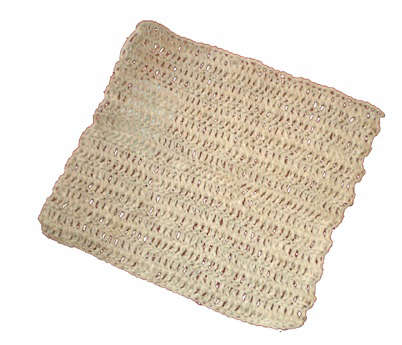 Above: Natural Hemp Scrub Cloth; $7.99 at Eco Kitchen.
Above: Japanese Fog Linen Kitchen Cloth made from raw linen; $16 at Design Within Reach.
Above: The Decanter Brush is a natural bristle brush tipped with 100 percent cotton; indispensable for wine lovers. $14 at the Gardener.
Above: Ceramic Draining Jar from a French pottery in Orleans; £14 at Labour and Wait.
Above L: German glass brush; $6.98 at GR Scrub. Above R: Italian Glass Bottle, perfect for the dispensing of dishwashing liquid, $10 at Design Within Reach.
Above: Lavamani Dello Chef soap is made from natural raw ingredients, including organic Mediterranean rosemary and sage essential oils, combined with Sicilian lemon juice; $8 at Smallflower.
Above: Ole Jensen for Normann Coppenhagen Washing-Up Bowl; available in red, black, or yellow for $58 at Design Warehouse.
Finally, get more ideas on how to evaluate and choose your kitchen sink and faucet in our Remodeling 101 Guide: Kitchen Sinks & Faucets.
You need to login or register to view and manage your bookmarks.