Located in Seto City, outside Nagoya, Japan, Snedker Woodworking is a custom atelier launched in 2005 that makes high-end wood furniture and homewares, plus fully custom wood kitchens in a Japanese-inflected style.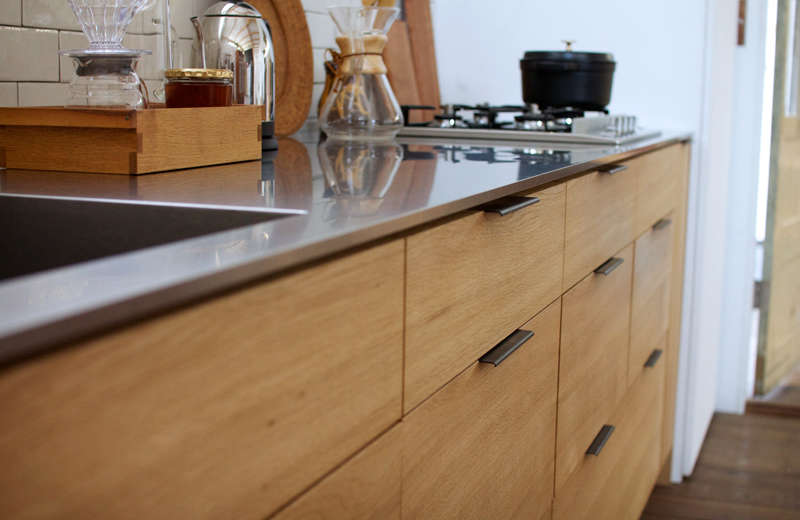 The off-white field tile on the backsplash has a slightly rough finish, and is installed with imprecise grout lines for a textural look. (For more on this trend, see 5 Favorites: Textural White Tile Backsplashes.)
N.B.: This post is an update; the original ran on January 26, 2017.
For more Japanese kitchen inspiration, see:
(Visited 763 times, 16 visits today)