One of my favorite stores in LA on Abbot Kinney is Chariots on Fire. The shop is a rigorous collection of objects sourced by owner Ritz Yagi (her father is the award-winning art director Tamotsu Yagi)–she's a graduate of Central Saint Martins in London, and in addition to the store runs a small creative agency. Chariots on Fire showcases a mix of jewelry, apothecary items, objects for the home and other global finds.
Right now the shop is gearing up to present its third annual show of Japanese ceramic artist Makoto Kagoshima's work. Inspired by his travels and a love for Roman sculpture and architecture, the avid gardener uses floral motifs in his new collection. The pieces are all one of a kind and will be available in store at Chariots on Fire starting on July 23, when the exhibit opens. Here's an advance look.
Photography by Shuji Yoshida.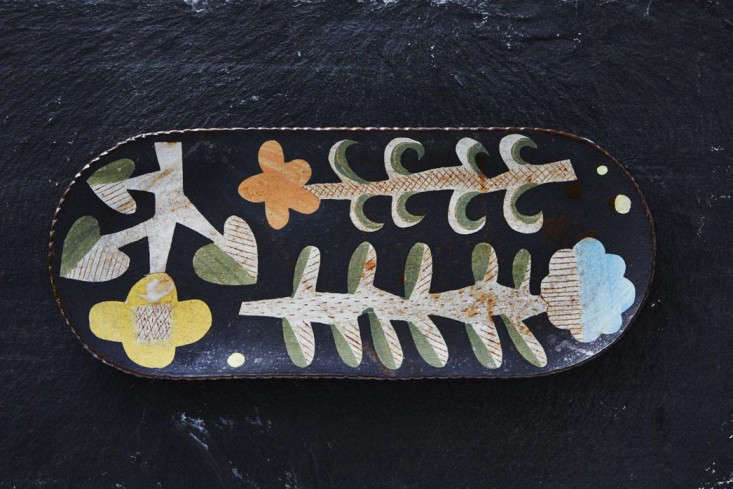 Above: Kagoshima has spent months gearing up to show his latest work at Chariots on Fire, which is his exclusive US representative and always has some examples on view. Sizes in the exhibit vary from small bowls to large serving platters priced from $70 to $700. 
Above: The blues on Kagoshima's plates range from indigo to purple hues. 
Above: Each piece is one of a kind: While some motifs may resurface, Kagoshima never repeats a pattern.
Above: Each of the plates has a food-safe glaze.
Above: Kagoshima himself will be in LA for his opening at Chariots on Fire on July 23. The shop is located at 1342 1/2 Abbot Kinney Boulevard in Venice.
Go to Ceramics to see more handmade tableware that we're coveting, including Japanese-Style Pottery Made in LA and 10 Easy Pieces: Handmade Dinnerware from Ceramics Studios.

(Visited 139 times, 1 visits today)