When model Lizzie Bowden decided to renovate her gracious duplex apartment with views of Ladbroke Gardens in Notting Hill, she knew just the designer to tap: a rising, risk-taking London-based tastemaker who just happens to also be her cousin, Hollie Bowden. Not only did they have shared family history, but the two actually lived together years ago, when they first moved to London.
While almost everything for the project was newly sourced, "there are some relics in the mix from when Lizzie and I lived together," says Hollie. In general, "the whole project was very led by her. It's very different from the rest of my portfolio. She wanted a girly, romantic, and eclectic space that felt Old-Worldly." (Hollie's work tends to be edgier.)
Lizzie's main priority, though, was to create a haven for her six-year-old daughter. "I wanted it to feel lived-in, comfortable, and girly while being truly functional," says Lizzie. "I wanted to be able to use this home properly to enjoy time with my little girl."
Ready for a tour of her refined, girl-forward home?
Photography by Genevieve Lutkin, courtesy of Hollie Bowden.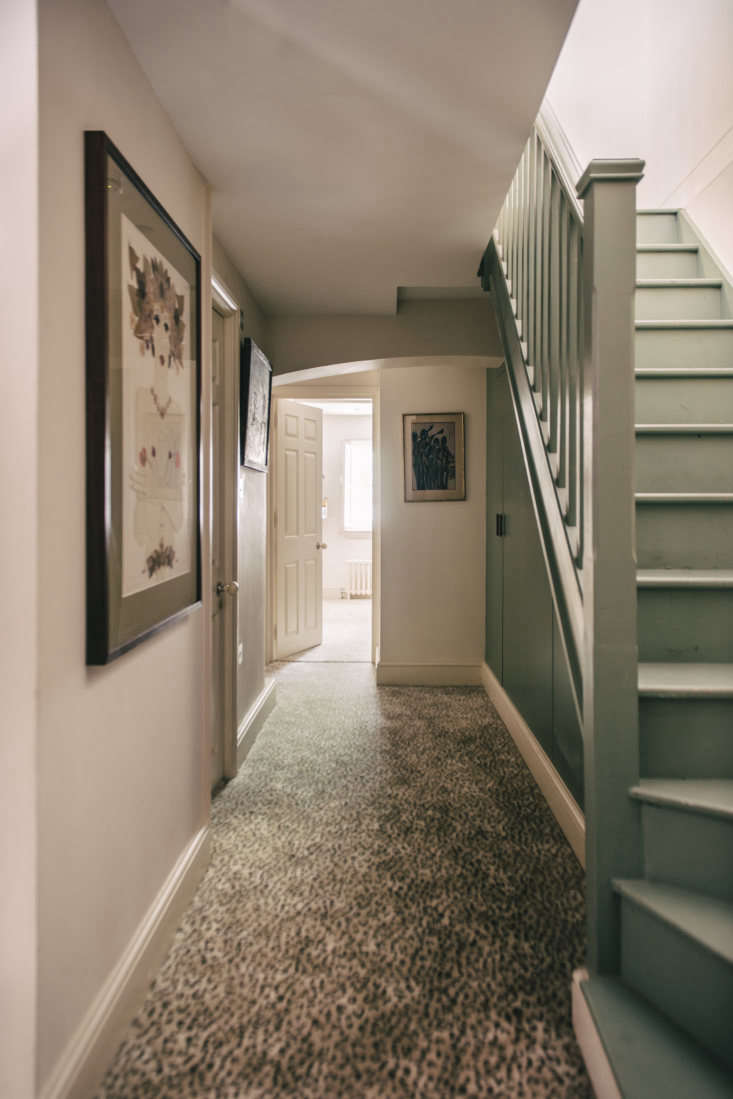 Above: Some examples of the eclectic art throughout the home. "The artworks in this project comprise a really bonkers mix of folk art, tapestries, and small pieces picked up at markets in different styles and with different textures." says Hollie.
For more London townhouses we love, see:
(Visited 93 times, 3 visits today)