Interior designer Beata Heuman's London townhouse is a riot—in every sense of the word. It's a riot of colors, a riot of textures, a riot of patterns. It scoffs at convention. And it's just downright fun.
"Every room should sing!" the Swedish-born designer tells us. "In the course of a lifetime one gathers a multitude of views, experiences, and objects. The home should make it possible to take in all of these things."
Such is the case with her own home, which she shares with her husband and two young daughters. "Growing up in Sweden, my childhood home was influenced by the simplicity of Scandinavian design, but also had quite theatrical touches and lots of character, which I think rings true in my work today," says Heuman. "My parents had a real mix of items within the house—pieces from Ikea sat alongside precious antiques—and the combination of these items accumulated over time reflected the unique personality of our family."
Indeed, from whole rooms to the tiniest nooks, her current home is nothing if not brimming with personality.
Photography courtesy of The Modern House. (Go to their site for more images.)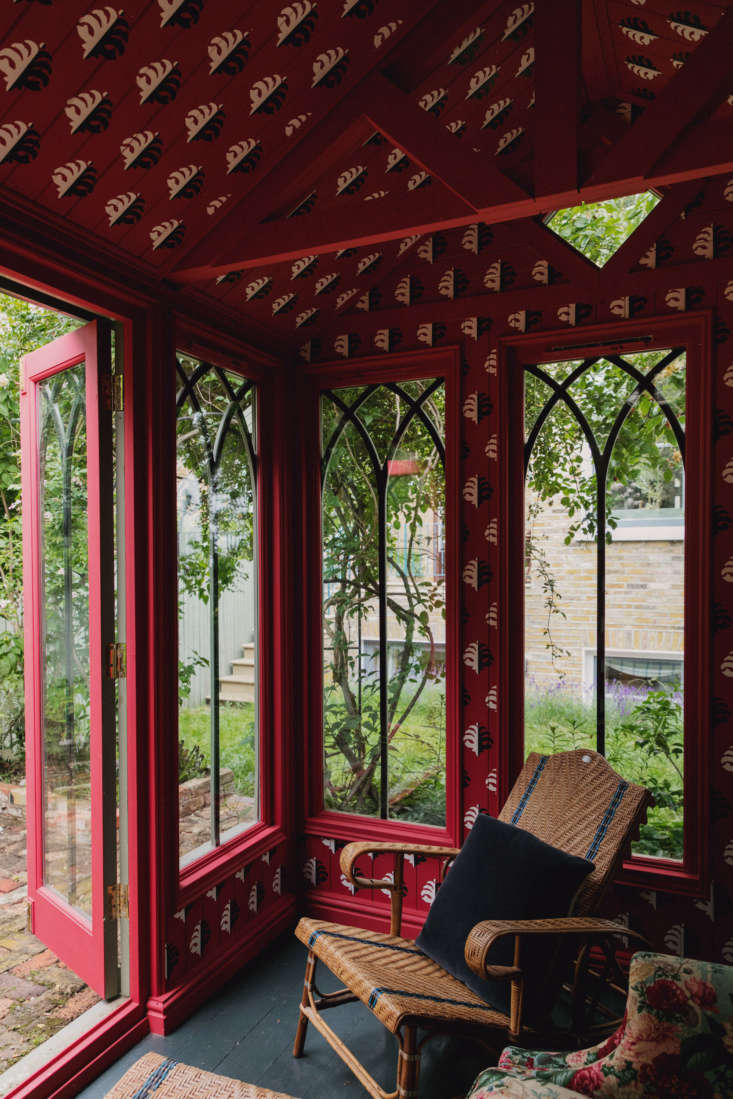 For more images of Heuman's inspired home, be sure to check out her interview with the The Modern House.
For more colorful interiors, see:
(Visited 1,337 times, 12 visits today)