Here at Remodelista, we often find ourselves asking things such as: Is that a French Provincial or Queen Anne–style chair in the corner of the living room we're writing about? Thus, our New Year's resolution: Take a refresher course on the history of furniture, and learn a few tips and tricks to identify the main styles. We turned to Christophe Pourny, a renowned Brooklyn-based restoration expert and author of The Furniture Bible: Everything You Need to Know to Identify, Restore, and Care for Furniture. His first rule of thumb: Remember that furniture styles fall into three very broad time periods: pre-Renaissance, classic, and 20th century. Last week we started with pre-Renaissance (see Expert Advice: A Foolproof Guide to Furniture Styles with Christophe Pourny, Part I); this week we're tackling the classic age. Join us for a mini lesson.
A Quick Guide to Classic Age Furniture 
This broad era of furniture spans from the 1600s to the early 1800s. "Here things get more confusing and the evolution of styles in time and geography gets more discerning," Pourny warns, but he distills it down to four main types.
1. Renaissance Furniture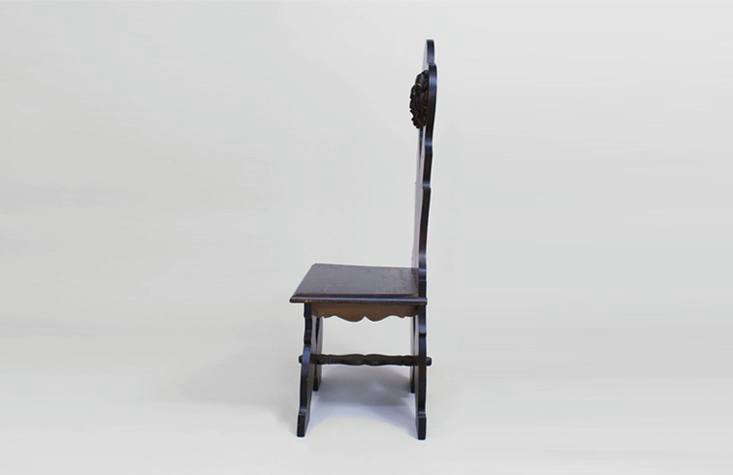 Main styles:
"From the Renaissance to the end of the 1600s, which includes the Baroque Age, we still deal with heavy shapes and dark wood: Think Jacobean in England, Italian Renaissance, and, in France, the first of the Louis XIII styles. Also Italian and German Baroque, Louis XIV, and William and Mary."
Iconic look:
"Ornaments, curves, gold, brocades, exotic veneers, and colors. It's a period of exuberance and 'showing off,' where over-the-top is de rigueur."
Above: A pair of Renaissance Style Carved Chairs from Germany, complete with scowling faces, from 1st Dibs.
Iconic pieces:
"Think beautiful seating, great armchairs, chests of drawers, and dining tables."
Where to find it:
"For the real period pieces you will have to go to established antique dealers; go there even if your budget does not allow you to purchase, in order to train your eye and get references," Pourny advises. "Although many reproduction pieces 'in the style of' are available, it may be difficult to find them at flea markets. Think one step above: good estate sales and local auction houses."
2. 18th-Century Furniture
Main styles:
"The eighteenth century is probably the period that comes to mind when we talk about antique furniture with the most recognizable styles," Pourny says. The two main styles: Louis XV, for the upper classes, and, at the same time, French Provincial and Queen Anne.
Iconic look:
The "tell" of Louis XV–style furniture: "cabriole legs, curved shapes, elegant lines and materials, bronze, veneers, carved floral elements. Basically everything that is not a straight line," Pourny says. "Think Versailles and Les Liaisons Dangereuses." For the style that arose in the same period among the non-noble classes, think "simple pieces with the same elegant lines."
Iconic pieces:
Comfortable seats and "practical and elegant" dressers, Pourny says. "Utility and comfort start to overshadow the look."
Where to find it:
"Local auctions for style pieces are your best bet for price," Pourny says. Insider tip: "These pieces are not really 'hot' right now, and bargains at established antiques dealers are not impossible." Consider sleuthing out a piece or two.
3. Louis XVI Furniture
Main styles:
"The second main style of the 1700s to the beginning of the 1800s: Louis XVI, often referred as neoclassical."
Iconic look:
These styles were "inspired by straight, simple lines; a reaction to the exuberance of past styles. Think straight lines, pale monochromatic colors, Gustavian furniture."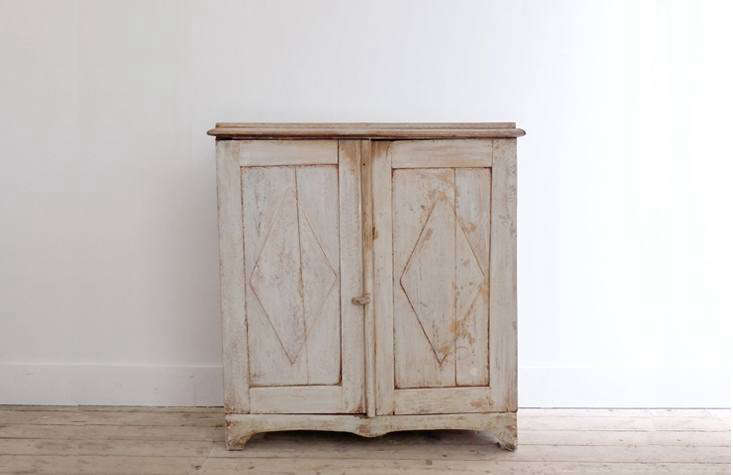 Iconic piece(s):
The best neoclassical pieces: "great dressers, perfect dining tables, large mirrors."
Where to find it:
"These pieces are pretty fashionable right now," Pourny advises. "Reproductions from local auction houses may be your best bet price-wise."
How to use it:
Surprisingly, this style fits well into today's aesthetic: "All those simple lines really find an echo in the way we live today, uncluttered, with off-whites and grays," Pourny says. "It marries easily with any other style, old or new—think also shabby chic."
4. 19th-Century Furniture
Main styles:
"The age of Victorian furniture ('brown furniture,' as it is generally called); also the French Second Empire."
Iconic look:
"It's the Gilded Age, the prosperous Industrial Revolution, the beginning of mass production: Think heavy lines, dark woods, over-the-top decoration sometimes."
Iconic pieces:
The number-one thing to look for? "Seats. It's the pinnacle of comfortable upholstery," Pourny says. Plus, "cabinets with infinite shelf space and practicality."
Where to find it:
Pourny says it's a good time to find these pieces at a bargain. "It's unjustified, really, as you can find some great, well-made pieces of livable dimensions that are more adapted to our living spaces today," he says.
How to use it:
Think creatively: "Don't be too much of a purist," Pourny says. "They look great painted and treated a bit irreverently. Chances are you are not depriving humanity of an irreplaceable artifact," he jokes: "They are the most common pieces to find."
Which style are you interested in sleuthing out? Let us know in the comments.
More on antique furniture:
You need to login or register to view and manage your bookmarks.