London restaurateurs Chris Corbin and Jeremy King, master conjurers of the immersive dining experience (they're the team behind the Wolseley and the Ivy), have worked their magic again with another Viennese-inspired cafe-restaurant, the Delaunay in Aldwych.
If the Wolseley takes its cue from the glamour of European fin-de-siècle grand cafes, the Delaunay recalls the sophisticated calm of a private men's dining club of the 1920s. David Collins, who also worked on the Wolseley, was asked to "create something that would bring to mind the intangible essence of the Wolseley, in a completely different building and location," he says. "The two designs share very few common characteristics, but they both make the customer feel warm and safe and feeling as if they have just discovered something very special."
Photography by David Loftus.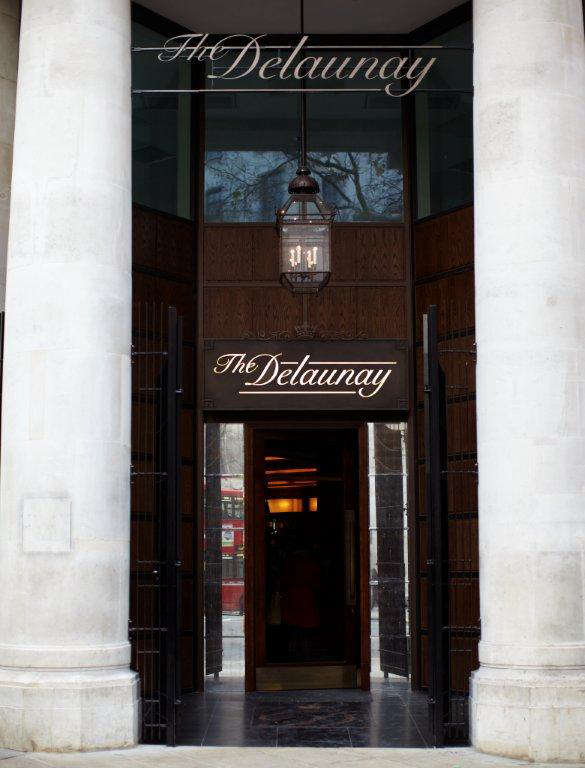 Above: The entrance to the Delaunay hints at the sophisticated dining experience beyond.
Above: The clock at the Delaunay refers to renowned meeting places around the world (think New York's Grand Central Station).
Above: The black and white marble flooring adds a geometric note to the interiors.
Above: Dark paneling, low lighting, and marble floors create a quiet and understated atmosphere.
Above: Small intimate areas are defined by booth seating, dim lighting, and moody oil paintings.
Above: The Delaunay's two private dining rooms seat 8 to 14 each (the rooms can also be opened up to seat 24).
Above: Afternoon tea at the Delaunay is a serious affair.
Above: The Delaunay counter offers takeaway and delivery service.
You need to login or register to view and manage your bookmarks.