Kí¸dbyens Fiskebar, incongruously located in Copenhagen's former meatpacking district, takes a new approach to nautical decor.
The interiors, designed by Space (the firm behind Noma's dining room), are spare and features recycled elements. "The décor is austere and refreshingly free of piscine kitsch, apart from a column-like tank hosting a solitary jellyfish, but the enormous windows do give the place an aquatic feel when it's raining outside," according to the Copenhagen Editors. Go to Kí¸dbyens Fiskebar for location and hours. And to check out photographer Todd Selby's visit, go to The Selby.
Above: The exterior retains vestiges of its former life as a meatpacking warehouse.
Above: The interior features a deconstructed look with white tiled walls. Photo via The Selby.
Above: Room dividers are made from reclaimed doors; vintage metal meat hooks function as coat hooks.
Above: Silvery fish swim in the circular tank.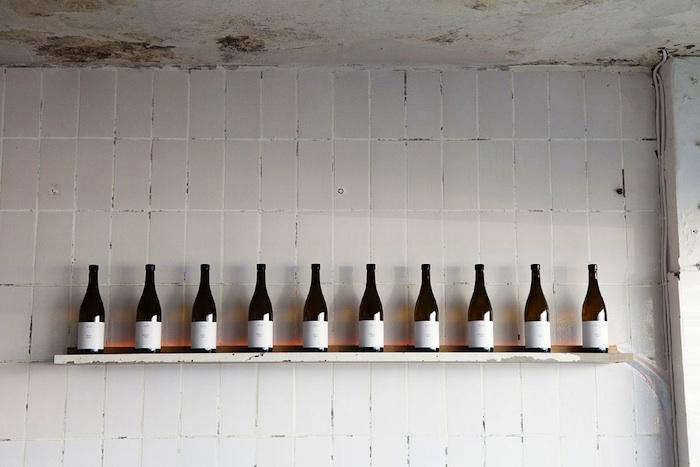 Above: A row of wine bottles functions as decor; photo via The Selby.
Above: A simple table setting.
Above: The bar is surfaced with reclaimed wood.
Above: Recycled Aluminum Stools by Mater surround the circular fish tank.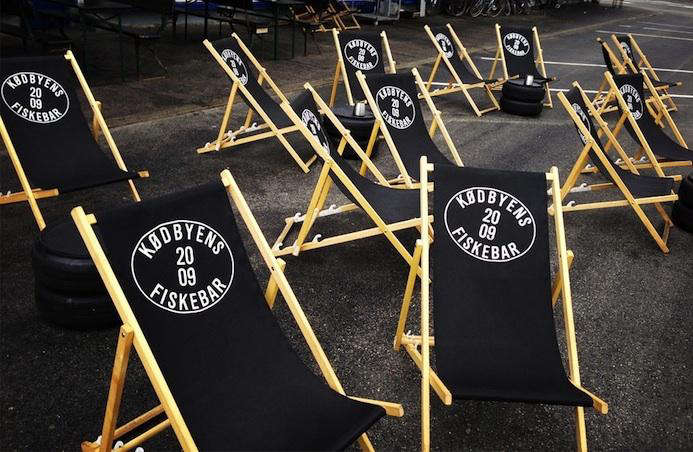 Above: Canvas chairs come out when the weather is warm.
This post is an update; the original ran on January 28, 2010.
You need to login or register to view and manage your bookmarks.