Located on a secluded beach off Xpu-Ha Bay (half an hour from Tulum, Mexico), Hotel Esencia is a 29-room boutique hotel that's making a name for itself as a tastemakers' haven (the hotel recently hosted the wedding of fashion designer Jason Wu). In 2014, entrepreneur Kevin Wendle bought the 50-acre estate (once a residence and hotel belonging to an Italian duchess) and embarked on a two-year renovation overseen by creative director C. S. Valentin and architects Gabriel and Alfonso Nunez. The hotel's design elements include whitewashed guest rooms outfitted with custom Mexican handwoven rugs and bed throws as well as common lounge and dinner areas with original midcentury furnishings and art by artists and designers such as Pablo Picasso and Le Corbusier. Here's a look inside.
Photography courtesy of Hotel Esencia.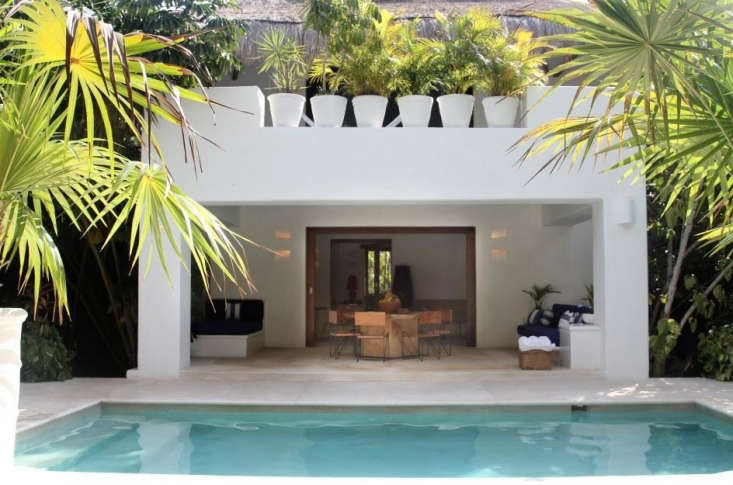 See our Mexico Design Travel Guide for more hotels, and check out these luxury hotels for more inspiration.
(Visited 148 times, 1 visits today)