We're all cat lovers at Remodelista (well, except for Sarah). Julie collects images on her Cats, Etc. pinboard and several us can frequently be caught "checking up" on Maru. For this gift guide, we decided to consult Janine Kahn, Editor-in-Chief of Catster. Here are her suggestions:
I have a confession to make. I am the editor of both Catster and Dogster magazines, but I'm more entrenched in the canine camp as a staunch dog lady (indeed, my license plate reads "DOGLADY").
I am horridly allergic to cats on top of that, but admire their grace and form from a safe distance. I may in fact have converted my sister into a cat lady, having introduced her to the rescue that brought her first two cats into her home. She now has three: a plush Russian Blue named Earl Grey, a squirrely Maine Coon named Theodore, and a scrappy tabby called Warren. I have the pleasure of playing godmother to each.
Here's what I'd love to get them this holiday season:
Above: This felted Cat Bed/Cave/Vessel is made entirely of natural wool, attracting cats to the lanolin in the fabric; $59 from Vaivanat on Etsy.
Above: Loving cats often means living with cat hair. Help the cat fancier in your life with the Pet and Lint Brush by Redecker, which may be odd looking but will pick pet hair from furniture, cars, blankets and clothing with ease; $60 from The Laundress.
Above: A well-loved product by cat and small dog parents alike, the Sleepypod is the only way to travel. The interior is plush and comfortable, and the mesh dome top allows kitty to get a view as you ferry her through the airport; $179 each.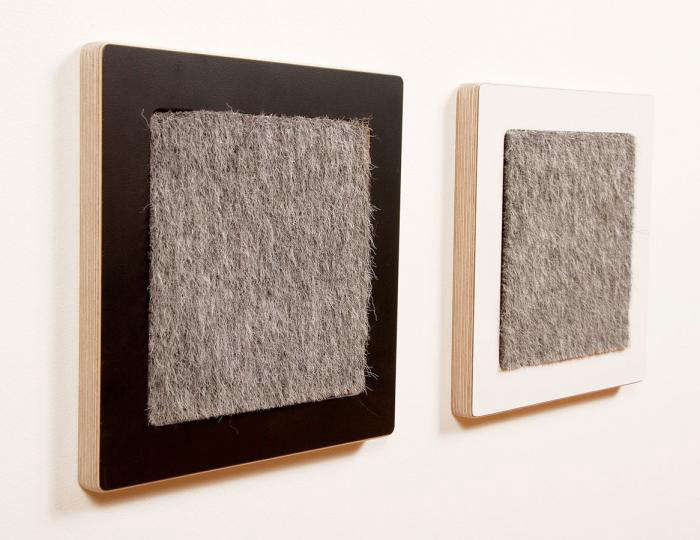 Above: At any given cat home, vertical space counts just as much as horizontal. Put those walls to work for your cat with the Itch Wall Scratcher by Square; prices start around $30 each.
Above: Mungo & Maud's Cat Toys are made of colored rope (shown here in red and pink); $10 each.
Above: Ah, the litter pan: such a necessary evil. But it needn't be an eyesore when you can stow it away in a modern piece of furniture like the Circa50 ($599) by Modernist cat. My dog actually uses a litter box (don't tell all the other dogs!) so I may have to consider this one myself.
N.B.: To make sure we've got everyone on your list covered, see all of our gift guides to date in our Holiday Gifts section.
(Visited 77 times, 1 visits today)