T Magazine called it: the most exciting (and fashionable) restaurant to open in NYC recently? Vinateria in Harlem. We admit it, we're plotting a visit ASAP.
Maybe it's not such a surprise: the interiors were orchestrated by Salty Lab, a design group headed by Jonsara Ruth, the director of the MFA Interior Design program at Parsons, as well as Fritz Karch (see An Architect and Collector at Home). Owner Yvette Leeper-Bueno knows what she's doing, design wise. To see more, go to T Magazine.
Unless otherwise noted, photos via Salty Lab.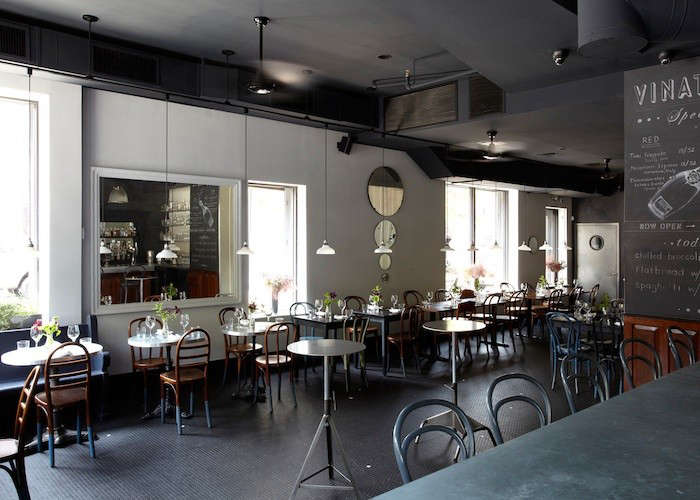 Above: The dining room is outfitted almost entirely in vintage finds.
Above: The moody bar with a vase full of smoke bush.
Above: The menu is written on a chalkboard wall.
Above: Stainless steel shelving adds a glimmer to the interiors.
Above: Glass shelves display a collection of barware.
Above: Corner seating offers a view of the streetscape.
Above: Chair legs were painted to align precisely with the room's baseboards.
Above: The restaurant's tiled entryway; photo via Harlem Gal.
Above: Even the bathroom has a vintage air; photo via Harlem Gal.
You need to login or register to view and manage your bookmarks.