For slackers like me, some last-minute holiday gift ideas that we think will pass muster with the most discerning of cooks. Several of these make excellent stocking stuffers, too.
To make sure we've got everyone on your list covered, we're posting a new gift guide every weekday from now until Christmas. See all of the Gift Guides to date in our archive.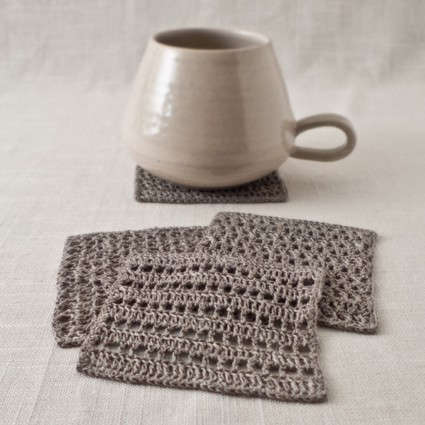 Above: Hand crocheted linen Fog Linen Coasters; $8 each from Muhs Home.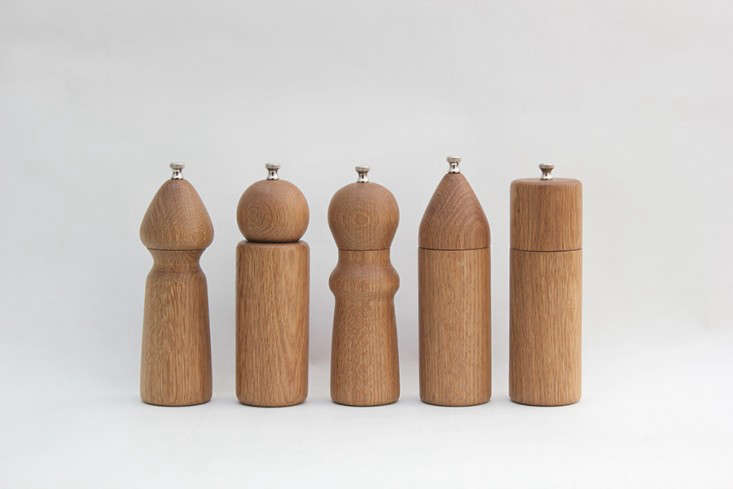 Above: On my wish list, a pair of these White Oak Salt and Pepper Grinders from Nickey Kehoe; $200 each.
Above: Alexa is mildly obsessed with the Famos Vegetable Peeler, "so fabulous with its simple profile and stunning nib for cutting out potato eyes. And such a great finish; oh damn, what a glamorous vegetable peeler," as the people at Kiosk say. The Famos Vegetable Peller is $12 at Kiosk; they've currently got a few in stock and have more on the way.

Above: Hudson Made Scullery Soap is a beeswax soap that also contains rose geranium and mineral salt. According to its makers it's "perfectly suited for hands and forearms hard at work in the kitchen"; $16 from Hudson Made.
Above: Made of enamel-coated-steel, the Kobenstyle Butter Warmer also works well for melting chocolate or heating milk; $200 from Provisions.
Above: The tiny, simple Bamboo Scraper is a genius solution for getting rid of those little bits of grated ginger and lemon zest that cling to Microplanes and graters; $4 from Umami Mart. 
Above: Package your prsents in Muslin Gift Wrap that can later be used for making bouquet garni or straining tea. The muslin bundles are $20 for five pre-cut sheets (2 sheets that are 24 by 36 inches, and 3 sheets that are 20 by 24 inches) from Sunday Suppers' holiday pop-up shop.
We've got more ideas. See Gift Guide: For the Scandi Chef and browse our recent Kitchen posts, including A Good-Looking Water Filter.
(Visited 27 times, 1 visits today)